Master students of Intercultural Management and Leadership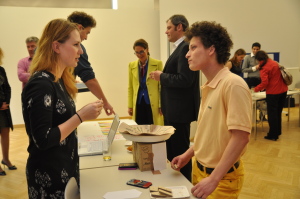 Project Based Learning (PBL) is more than just a core module of the IML master's program at LBS. It is a significant learning approach, and a prominent opportunity for the graduating students to interact with business clients on real-life projects and to apply project and team management skills hands-on.
This year's PBL cycle was concluded with a public event at LBS, at which the project groups presented their work in a Market Place set-up. The audience could easily walk through the Master Project Market Place, and engage with the project collaborators and their accomplishments.
The students' creativity at the Market Place was simply captivating. If you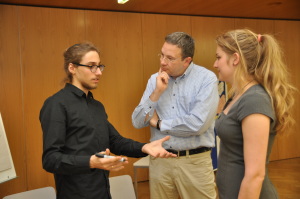 wanted to learn more about ethno-religious tourist segments in Austria, you could do so by participating in the target group challenge, turning the wheel of fortune, or gambling in a special edition of Who Wants to be a Millionaire. Thanks to the gluten-free quiz one now recalls more easily what food and beverage celiacs should rather not be served. At another stall, visitors were invited to visit a fortune teller – who foretold them pathways into the Austrian highly skilled labor market for university graduates by means of a newly designed online tool.
Furthermore, one market stall informed on the underlying concepts of PBL, such as finding a solution to an imminent business challenge, the application of acquired knowledge and competencies, the students' independent decision-making and input generation, and communication with various industry and academic stakeholders. Notably, first-year IML and senior IBA students inquired about their PBL prospects.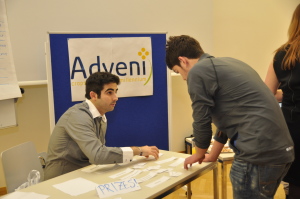 The Market Place also showcased the benefits for future PBL clients. Business partners can expect applicable and implementable results, ownership of the project outcome, and access to a pool of potential employees as well as expertise and long-term reputation through cooperation with a business school. Above all, the Market Place demonstrated the students' enthusiasm and manifold professional competencies.