LBS Innovation Center
Where Innovation and Business Come Together
Welcome to the LBS Innovation Center
Since its founding years as a University of Applied Sciences, Lauder Business School has been based on industry market needs and the latest private sector developments. The academic agenda, the hands-on approach in teaching as well as real-life projects have shaped the interconnectedness between education and business.
Moving one step further, we have established the LBS Innovation Center that works hand in hand with the industry sector and has set the goal of promoting innovation, entrepreneurship and developing future technologies in Austria.
The current primary function of the LBS Innovation Center is to act as an incubator for the tech start-up Insticore and to help shape and support the IT research and development project Instigo: The World's First Autonomous Growth Hacker. Growth hackers are marketing experts who focus primarily on growing the company's sales. Using creativity and analytical thinking, they seek digital ways and tricks (hacks) to increase conversions or sales. Conversion in online marketing is a process in which the website visitor takes a desired action. An example of a conversion would be turning a visitor of an online store into a buyer.
Our activities include:
Our aim is to design the landscape and the industries of the future. As we move forward, an increasing number of new exciting fields are opening up while very few have the expertise to undertake the tasks involved.
Intertwining Lauder Business School know-how in finding solutions for future transportation systems in cooperation with the prospective partner ÖBB. The goal is to create smart solutions for the digitalization of the passenger services. Stay at the forefront with us and lead the agenda of tomorrow.
About Instigo
Instigo, under development by Insticore, is a cloud-based marketing & growth platform backed by AI that connects a digital marketer's existing touchpoints under one roof, enabling a smooth operation of marketing tasks, while learning from datasets from various sources, to allow it to autonomously plan, build, optimize and execute marketing campaigns relevant for the customer across all channels.
With a centralized center of control, and on-the-go creation of target-audiences based on hard facts rather than gut feelings, and a continuous process of extracting actionable insights, Instigo poses a shift in the way marketing operations are being performed, providing a full-stack marketer that never sleeps, or the world's first autonomous growth hacker.
The project started in January 2020 and is partially funded by the Austrian Research Promotion Agency (FFG).
Problem Definition
In times when vanity metrics (key performance indicators that make the company look good but say little about its actual economic development) play only a minor role in marketing decisions, and as the focus has shifted to deep data analysis, digital marketers are becoming key players in the workplace of the 21st century. They need to constantly read, learn and be creative as well as adapt strategies in a flexible way to volatile demand patterns.
The advertising use of Google, Facebook, MailChimp, Instagram or YouTube, which are now part of nearly every marketing strategy and department can quickly lead to overwhelming data sources and information. Due to the high volume of data, the constantly changing algorithms as well as market saturation tendencies, digital marketing doesn't offer a sustainable competitive advantage anymore and won't be of help in differentiation from competing companies. To address these business challenges there is a need for an automated, cross-platform solution.
Solution through Instigo
With Instigo, a software-as-service (SaaS) tool, we are developing a novel, innovative technology designed to solve these problems and reorganize digital marketing. Through the use of artificial intelligence as well as data science, the goal is to create a cross-platform, data-driven, automated marketing solution that learns, modifies, optimizes, and maximizes marketing activities. It is essential that these processes run fully autonomously.
The ability of this SaaS solution to centrally operate and execute all activities on the various platforms of the customer's digital marketing portfolio from one platform (=Instigo) is essential. The platform analyzes the performance of previously executed campaigns, learns to identify relevant elements and influencing factors, and uses the insights gained to autonomously optimize current and future campaigns. By bundling marketing activities, the efficiency of digital marketers is increased while costs are reduced.
Instigo will offer an all-encompassing intelligent marketing automation solution designed to bring together various activities, platforms and data-sources under one roof. While current state-of-the-art tools typically focus either on a specific platform or type of a marketing task (e.g., email marketing, Facebook ads, viral campaigns) or conflate data and touchpoints, Instigo offers a highly- integrated solution in the form of process automation, data and results unification, and analytics that deliver actionable results.
After analyzing similar existing marketing products, Instigo was found to be particularly innovative in the following areas: (1) definition of clusters for customized segmentation; (2) intelligent insights generation; (3) NLP-based recommendation engine; (4) advanced autonomous trigger customization; (5) full utilization to maximize output.
Results
After almost two years of development, early users can test the first Minimum Viable Product (MVP) for 14-days free of charge – visit the Instigo App. The first phase of prototype development has thus been successfully completed. In the next phase, further functionalities will be developed and additional providers will be integrated; currently Facebook, Instagram and the LinkedIn Advertising platforms are integrated.
Furthermore, the experience and results of the Instigo research and development project are constantly flowing directly into the teaching and academic agenda at Lauder Business School. The course "Introduction to Data-Driven and Growth Marketing" is taught by Moish Raanan, who shapes the development of Instigo as its founder and is responsible for the start-up Insticore as its CEO.
Students at LBS thus gain insights into the current state of application technology and benefit directly from the rapidly advancing product development. LBS has thus become a pioneer in research, teaching and technology transfer in the field of digital marketing and automation.
About Insticore
Insticore, incubated by Lauder Business School, is an end-to-end digital agency, providing a wide spectrum of services to small ventures, big customers and aspiring entrepreneurs in the online universe. The agency specializes in tailor-made solutions, made by combining a strong creatives, production, control of media channels and extensive technological know-how.
Services include a wide spectrum of growth & viral marketing, web development, creatives & branding, advertising & social media, as well as SEO. Based on the extensive in-house knowledge and experience the agency has set to develop Instigo, a SaaS (software as service) tool that will automatize digital marketing with the help of artificial intelligence.
About Tech4Biz
LBS Innovation Center is pleased to announce our latest project with Green Fox Academy, a super-intensive, impact-driven coding boot-camp with the mission to help motivated business professionals build a career in IT.
Our joint experience in business and IT education was merged to develop Tech4Biz educational offer, a tailored solution for business professionals willing to advance the skills necessary to run tech-related projects more effectively. Our intensive Tech4Biz course consists of 2 parts over 3 weeks: 20 hours of coding and 6 hours of IT project management.
How Does This Course Help You Level Up Your Business?
After course completion, you will be able to make more informed decisions with raised tech awareness, you will collaborate better with your IT team and lead strategic discussions about key IT decisions, as well as facilitate the digitization of your business with a holistic understanding of tech trends
Future Direction in our Business Programs
At Lauder Business School we educate the FUTURE for the FUTURE. In our academic programs there are courses covering the digital transformation, innovation, FinTech and future technologies that are relevant for the business world of tomorrow. For instance, our students trade with StockTrak, they learn how to use SAP, they are comfortable with statistical software packages (R, SPSS), they are familiar with the internet of things, they know how to use project management tools as well as Bloomberg effectively. The use of further business analysis tools is incorporated in several courses. We are convinced that our graduates must understand the relevant KPIs so that they can make the correct strategic decisions for their prospective employer or for their own company.
The groundbreaking future changes will affect us as individuals, but also in the way we do business. Future leaders must be ready to drive innovation and organizational change while embracing digital trends. That is why the overwhelming majority of our lecturers are real-world practitioners with tremendous experience from the respective industries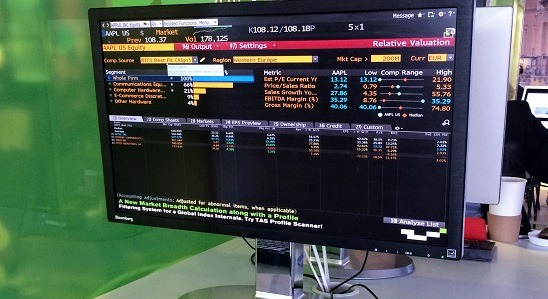 LBS is proud to announce that students can now access the Bloomberg Terminal/Bloomberg Finance Lab on campus – a tool that is used by leading business and financial professionals worldwide. The Bloomberg Terminal is a software platform that provides real-time and historical data, market moving news and analytics.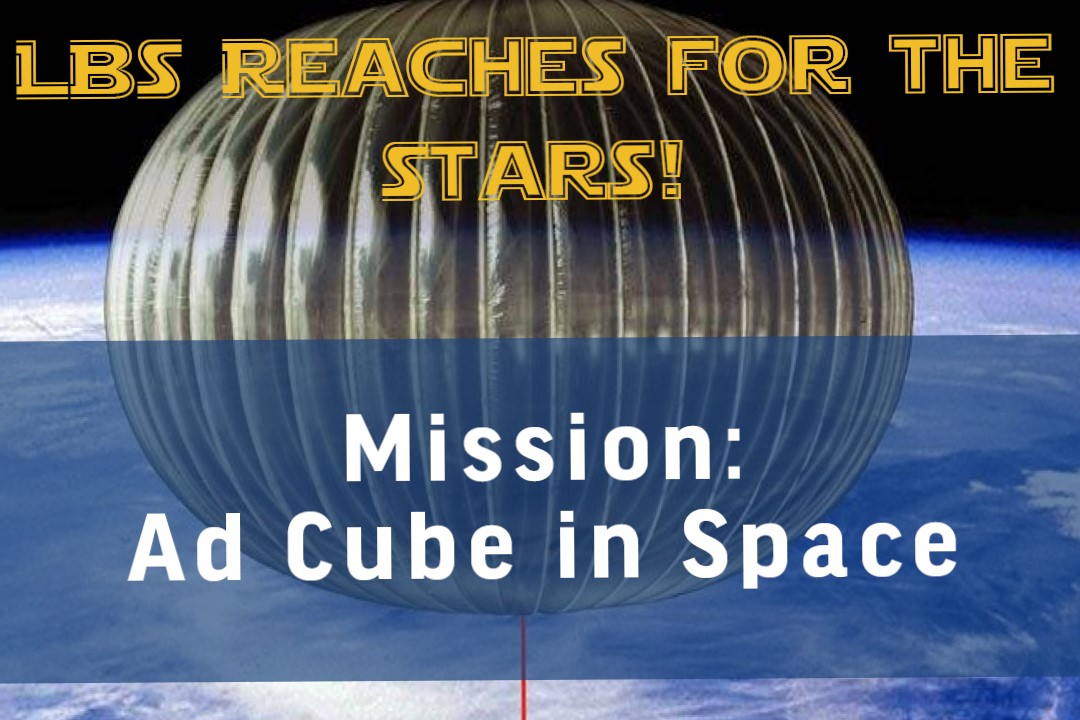 If you have a strong commitment to sustainability, and a proven track record of engaging in green projects, you have a chance to test with us this new advertising concept, and advertise your company in space!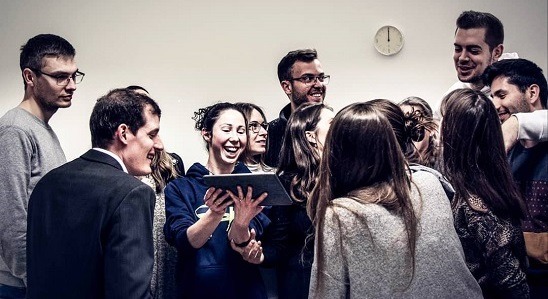 From a distance, the digital and analog blue planet looks the same – but for present and future business leaders, it is crucial to know the difference in order to understand their digital transformation. That´s where the Internet of Things (IOT) Futuretrail Course led by our lecturer Ing. Mag. Robert Kotal CFP® EFA® kicks in, using a complete new teaching approach W-A-V-E.
Forget what's trending, focus on what's coming.