LBS Innovation Center
Where Innovation and Business Come Together
Welcome to the LBS Innovation Center
Since its founding years as a University of Applied Sciences, Lauder Business School has been based on industry market needs and the latest private sector developments. The academic agenda, the hands-on approach in teaching as well as real-life projects have shaped the interconnectedness between education and business.
Moving one step further, we have established the LBS Innovation Center that works hand in hand with the industry sector and has set the goal of promoting innovation, entrepreneurship and developing future technologies in Austria.
Our activities include:
Incubator for tech start-up Insticore
Sponsoring for IT development project Instigo (partly financed by the FFG)
Development & expansion of the future Start Up & IT Center in the 20th district of Vienna
Growth Hacking Education in collaboration with Techikum Wien Academy
Our aim is to design the landscape and the industries of the future. As we move forward, an increasing number of new exciting fields are opening up while very few have the expertise to undertake the tasks involved.
Intertwining Lauder Business School know-how in finding solutions for future transportation systems in cooperation with the prospective partner ÖBB. The goal is to create smart solutions for the digitalization of the passenger services. Stay at the forefront with us and lead the agenda of tomorrow.
About Insticore
Insticore, incubated by Lauder Business School, is an end-to-end digital agency, providing a wide spectrum of services to small ventures, big customers and aspiring entrepreneurs in the online universe. The agency specializes in tailor-made solutions, made by combining a strong creatives, production, control of media channels and extensive technological know-how.
Services include a wide spectrum of growth & viral marketing, web development, creatives & branding, advertising & social media, as well as SEO. Based on the extensive in-house knowledge and experience the agency has set to develop Instigo, a SaaS (software as service) tool that will automatize digital marketing with the help of artificial intelligence.
About Instigo
Instigo, under development by Insticore, is a cloud-based marketing & growth platform backed by AI that connects a digital marketer's existing touchpoints under one roof, enabling a smooth operation of marketing tasks, while learning from datasets from various sources, to allow it to autonomously plan, build, optimize and execute marketing campaigns relevant for the customer across all channels.
With a centralized center of control, and on-the-go creation of target-audiences based on hard facts rather than gut feelings, and a continuous process of extracting actionable insights, Instigo poses a shift in the way marketing operations are being performed, providing a full-stack marketer that never sleeps, or the world's first autonomous growth hacker.
About Tech4Biz
LBS Innovation Center is pleased to announce our latest project with Green Fox Academy, a super-intensive, impact-driven coding boot-camp with the mission to help motivated business professionals build a career in IT.
Our joint experience in business and IT education was merged to develop Tech4Biz educational offer, a tailored solution for business professionals willing to advance the skills necessary to run tech-related projects more effectively. Our intensive Tech4Biz course consists of 2 parts over 3 weeks: 20 hours of coding and 6 hours of IT project management.
How Does This Course Help You Level Up Your Business?
After course completion, you will be able to make more informed decisions with raised tech awareness, you will collaborate better with your IT team and lead strategic discussions about key IT decisions, as well as facilitate the digitization of your business with a holistic understanding of tech trends
Future Direction in our Business Programs
At Lauder Business School we educate the FUTURE for the FUTURE. In our academic programs there are courses covering the digital transformation, innovation, FinTech and future technologies that are relevant for the business world of tomorrow. For instance, our students trade with StockTrak, they learn how to use SAP, they are comfortable with statistical software packages (R, SPSS), they are familiar with the internet of things, they know how to use project management tools as well as Bloomberg effectively. The use of further business analysis tools is incorporated in several courses. We are convinced that our graduates must understand the relevant KPIs so that they can make the correct strategic decisions for their prospective employer or for their own company.
The groundbreaking future changes will affect us as individuals, but also in the way we do business. Future leaders must be ready to drive innovation and organizational change while embracing digital trends. That is why the overwhelming majority of our lecturers are real-world practitioners with tremendous experience from the respective industries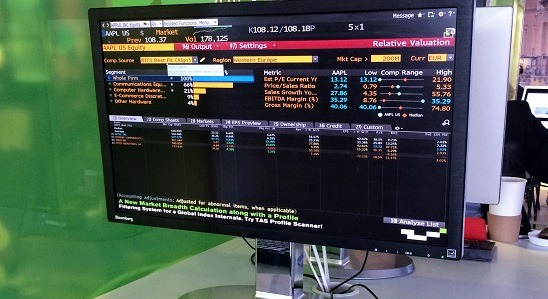 LBS is proud to announce that students can now access the Bloomberg Terminal/Bloomberg Finance Lab on campus – a tool that is used by leading business and financial professionals worldwide. The Bloomberg Terminal is a software platform that provides real-time and historical data, market moving news and analytics to help business and finance professionals make better informed investment decisions.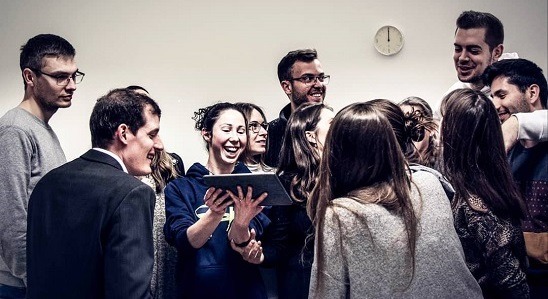 From a distance the digital and analog blue planet looks the same – but for present and future business leaders it is crucial to know the difference in order to understand their digital transformation.That´s where the Internet of Things (IOT) Futuretrail Course conducted by our lecturer Ing. Mag. Robert Kotal CFP® EFA® kicks in, using a complete new teaching approach W-A-V-E.
Anon Blockchain Summit | April 2020
Entry €120 – 2,400.- | Information
Bitcoin Austria | YYYY
Free Entry | Information
Pioneers | Sping 2020 (tba)
Entry €500 – 1,600.-| Information
Tech Conference Vienna | April 28-29, 2020
Entry €399.- | Information
Forget what's trending, focus on what's coming.