Principal Investigator: Prof. (FH) Mag. Julius Dem, MBA
Collaborators: IML 2012 students
Cooperation partners: Adveni Medical, Co.
Duration of the project: June 2013 – May 2014
Contact: research@lbs.ac.at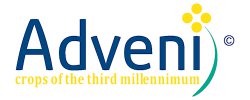 Objectives of the project
The members of this collaborative market research and analysis project aimed at analysing the potential for entering the Austrian and German market of the Czech company Adveni Medical, Co. After a thorough research of both markets, a carefully thought out market entry strategy was developed in order to assist Adveni import their gluten-free baking mixtures to Austria and Germany. The implementation of the suggested recommendations as future steps of a prospective expansion of the company would bring value and prove to be beneficial for the company and its long-term sustainability.
Research methods
The beginning of the project involved a market research on the current market situation. Exploration of past developments and future trends, as well as statistical data, helped the project team gain a detailed insight and understanding of the situation at hand, which served as a basis for the further analysis.
After analysing the industry in terms of percentage of people suffering from coeliac disease, people with gluten intolerance, as well as people buying gluten-free products as part of a lifestyle, the project then focused on the currently existing products in the Austrian and German markets. A Porter's Five Forces analysis assisted in assessing the competitive landscape and projecting Adveni's market entry potential in it. A comparison between Adveni's product characteristics and the rest of the market offerings enabled to recognise Adveni's unique selling proposition, which is the corner stone around which the market entry strategy is built.
Outcome
By outlining and recommending specific actions to be taken by Adveni for building and strengthening brand awareness in the targeted markets, the project eventually was able to generate and deliver a thorough and well-structured report with suggestions for possible future steps of the company's market entry strategy.