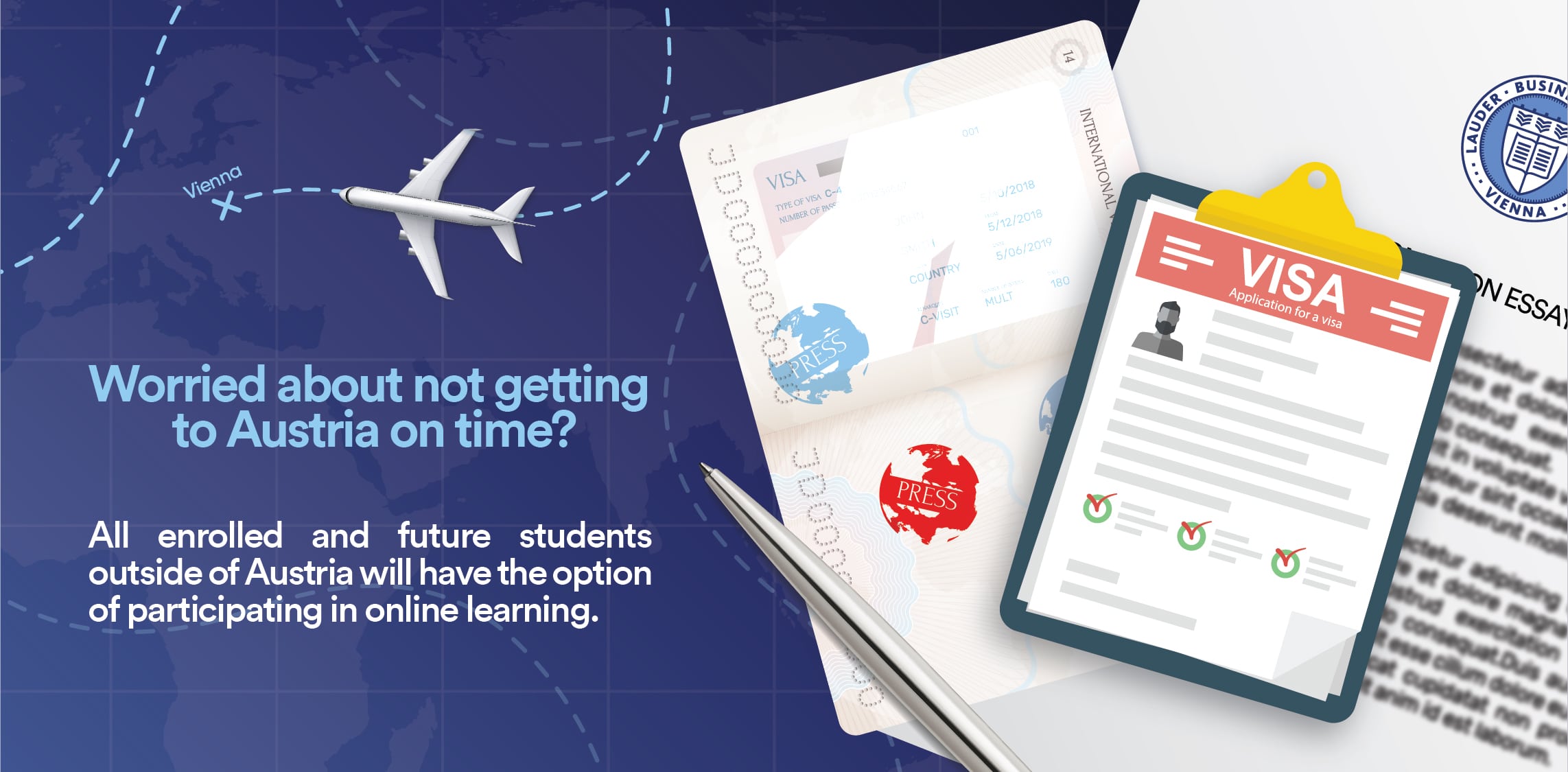 All enrolled and future students outside of Austria will have the option of participating in online learning.
As many embassies are closed and travel is restricted due to the corona virus outbreak, we will continue to offer online studies as long as the situation demands. This applies to all our future students applying for visas around the world as well as to our current, enrolled students.
For all the applicants who are concerned about their admission process and arrival to Austria on time, please contact our administration via admission@lbs.ac.at for support.
Our current students, who are at the moment in their home countries and are worried if they will be able to enter Austria in time for the start of the fall term, please contact the respective Director of Studies.
We are committed to offering the highest quality of education even in this time of crisis. Our experience with remote education and a variety of online tools will ensure that all the students have the possibility to reach the required learning outcomes and proceed with their studies as planned.
We are here for you, stay healthy,
LBS Team