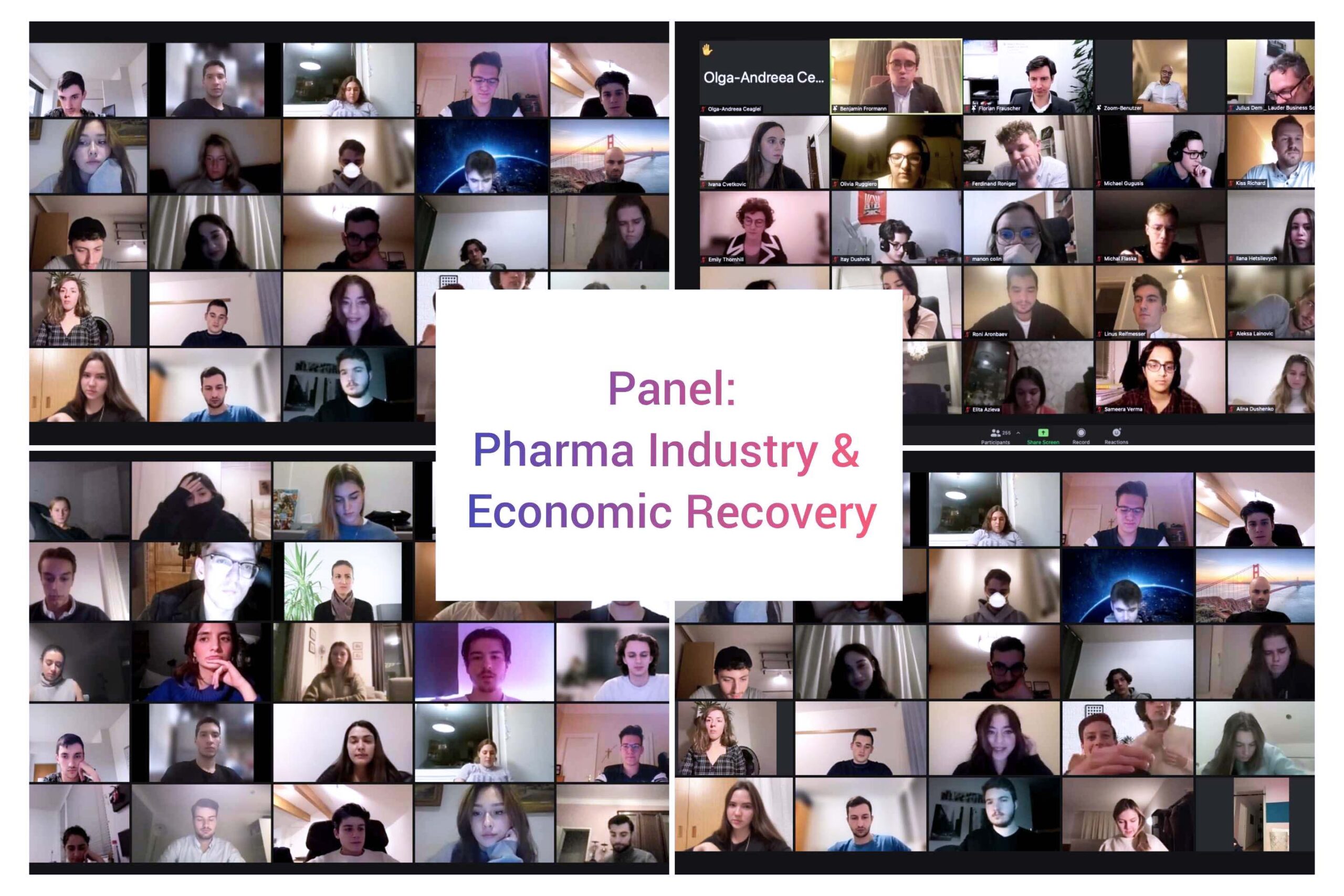 On December 9th, LBS students had the opportunity to participate in an online panel discussion on "Pharmaceutical Industry and the Economic Recovery" co-organized by the LBS Student Union (ÖH) and Lauder Business School.
The panelists were two renowned speakers; the Head of Governmental Affairs at MSD, Mag. Walter Hatzenbichler M.E.S, and the General Secretary from the Federal Ministry for Digital and Economic Affairs, Mag. Florian Frauscher. The discussion was in light of the pandemic outbreak and its consequences, during which Mag. Hatzenbichler led the topic from the viewpoint of the pharmaceutical industry and R&D of vaccinations, and Mag. Frauscher from the standpoint of the government and re-allocations of the budget to combat the pandemic economic consequences.
After the short introduction on the importance of media literacy and media competency, the panel deep dived into the process of vaccination R & D and approval processes. Hatzenbichler:
There were 290 vaccine candidates, but only 3 were successful. As to the question of how it is possible to develop a vaccine in 11 months, the whole world worked extremely hard and fast on developing it.
Moving further to the governmental response to the pandemic, Frauscher explained more about some of the measures introduced in Austria to stabilize the national economy, such as introduction of short-term work, investment stimuli, hardship funds for SME companies and turn over replacement. All in all, 70 % of the normal yearly budget was invested to combat the crisis.
The panel was closed with a few questions from the LBS students and personal growth and career advice from our panelists. We were very happy to host such a lively panel with more than 255 participants on the call.