Lauder Business School students, staff and faculty have the opportunity to participate in the Erasmus+ mobility program and visit one of our partner universities in Israel: Ben-Gurion University of the Negev, IDC Herzliya, and Bar-Ilan University.
Check out this latest Erasmus report from our faculty member Dr. Sandra Pauser, who visited Bar-Ilan University in July 2019 for the second time. Her teaching mobility at Ramat Gan (Israel) comprised an International Marketing course at the Graduate School of Business Administration. Students originating from Brazil, Colombia, Nigeria, Switzerland, Russia, USA, and Israel, gained knowledge in the evaluation and implementation of international marketing strategies in theory and practice.
Dr. Pauser: "I was overwhelmed by the active participation and positive feedback obtained from students, as well as the faculty members at Bar-Ilan University. Students valued the practical character of this Marketing course by applying key marketing concepts to real-life business situations and cases. I enjoyed the interaction with students during joint lunch breaks, which allowed me to gain a deeper understanding of their thoughts, interests and opinions.
I would definitely recommend other scholars to participate in staff mobility programs for three reasons:
the Erasmus+ mobility program allows an exchange of knowledge and expertise in the field of study, while experiencing a different culture;
it fosters cooperation among the originating- and the host-institution in terms of teaching and research;
it leads to internationalization and provides an excellent chance to experience new learning opportunities abroad.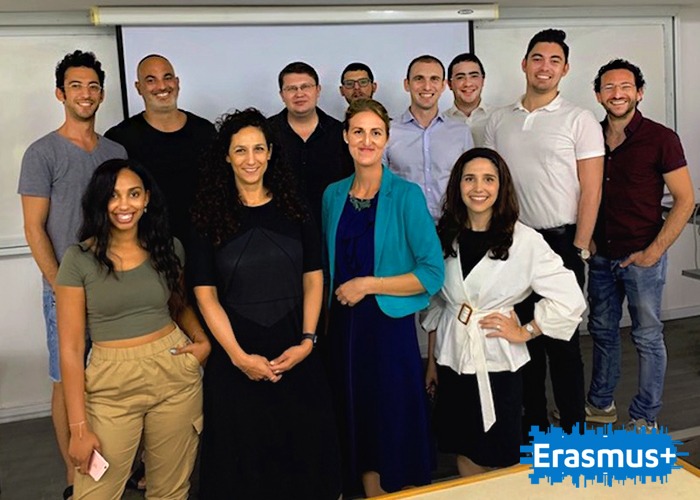 Overall, the mobility program allowed an exchange of opinions, knowledge, ideas, and experiences in the marketing discipline with renowned researchers and professors. I highly encourage lecturers to participate in the teaching mobility program to gain new experiences abroad, which can be implemented at their own institution thereafter. I very much appreciate the gained knowledge and would like to express my sincere thanks to Erasmus+, Lauder Business School and Bar-Ilan University for making this exchange possible."
Please get in touch with our International Office at international@lbs.ac.at to find out more about Erasmus+ mobility program and application process for funding. More information also available at lbs.ac.at/international