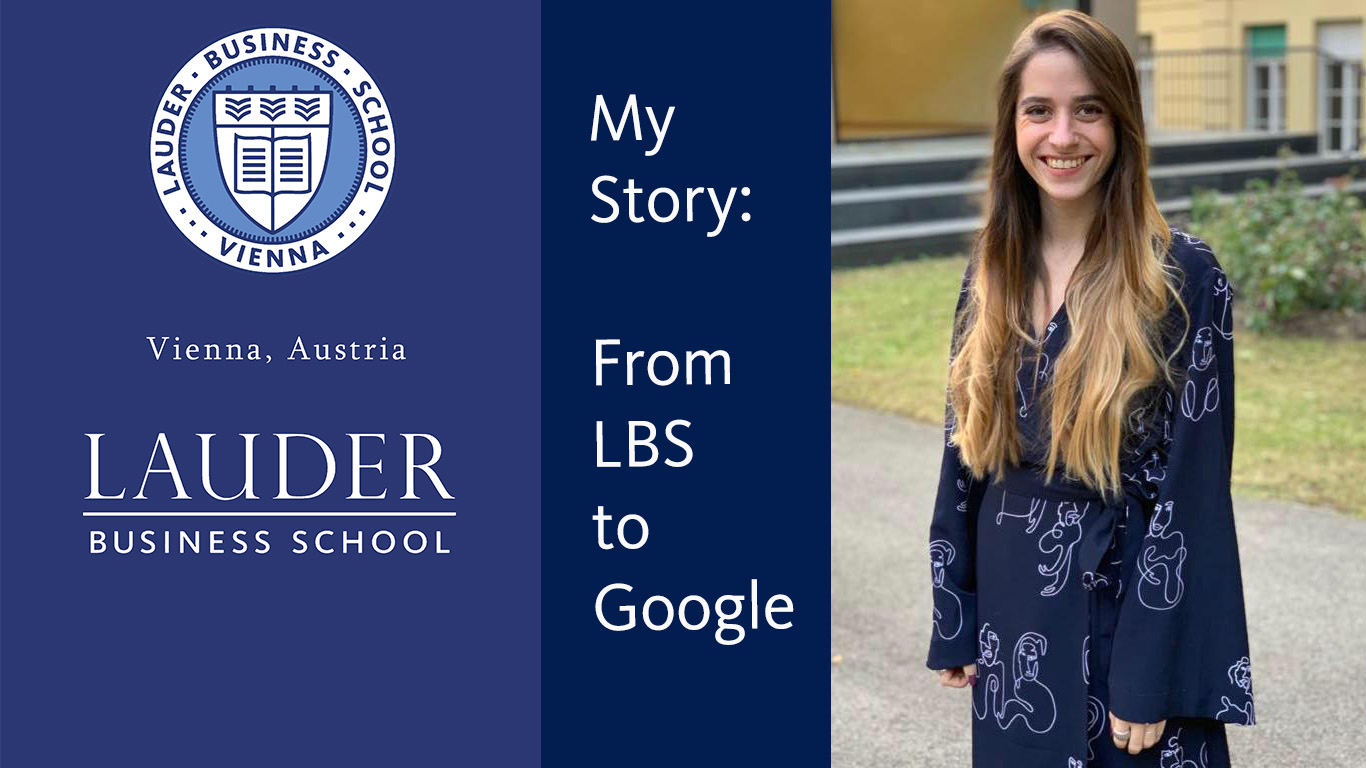 Paz Barsky, Associate Account Strategist at Google
Paz Barsky graduated from Lauder Business School in 2019 with a Bachelors in International Business Administration. She is now an Associate Account Strategist at Google and shared with us some highlights of her #LBSexperience:
"At LBS, I learned how to communicate and understand people from many different cultural backgrounds, which gave me a great kick-start to approach international companies and begin my journey there. To add on that, after graduating my professional knowledge covered many areas, so I felt that people could ask me about anything, ranging from AI, marketing, finance, Chinese etc., and that I can join any business discussion.
 Developing this global state of mind would be your X-factor in your next workplace and job interview, but also a forever sweet memory of the best years of your life."
On top of building a global-minded portfolio, Paz advises current students to "work hard- dream harder."
Alumni like Paz do Lauder Business School proud, and it is always rewarding for us to see them making a meaningful contribution to their professional fields.