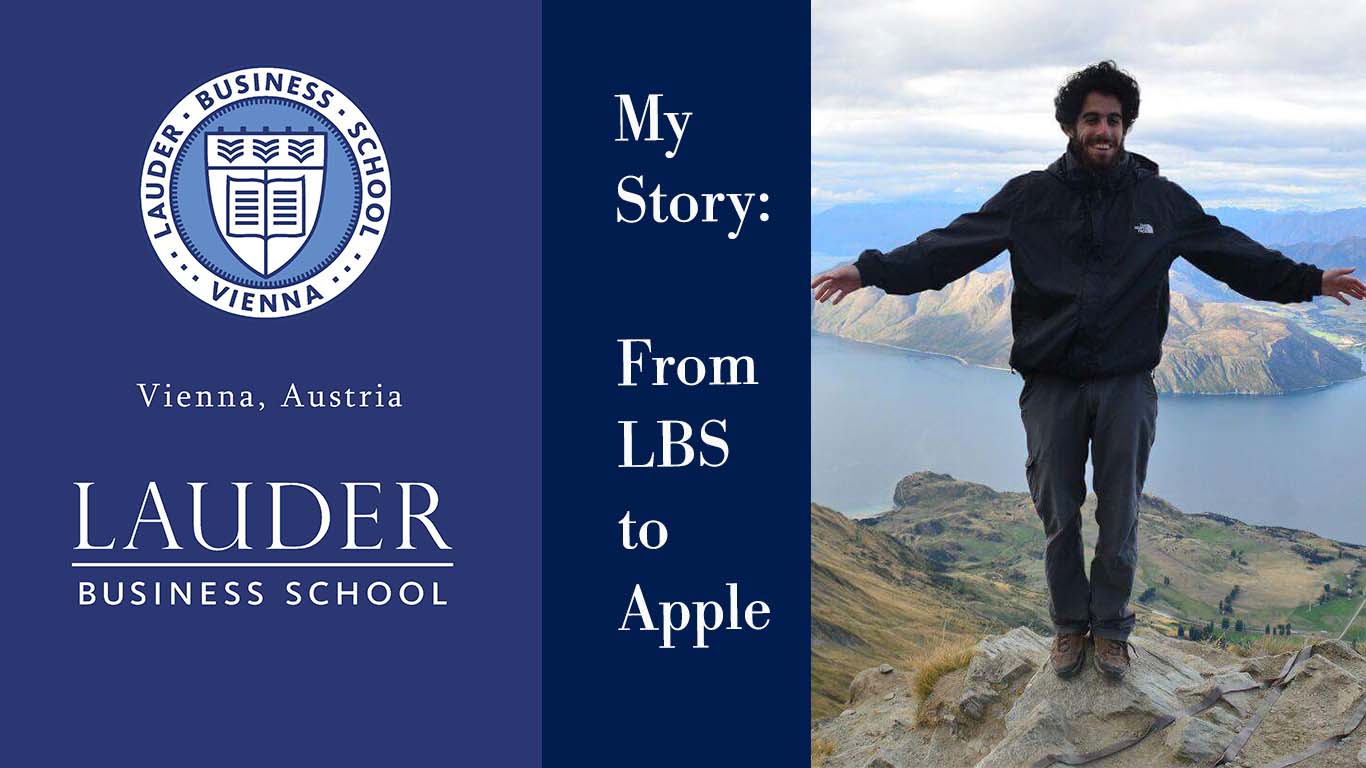 Omer Halawani, LBS graduate, class of 2019, AI/ML Siri Analyst at Apple
Omer Halawani graduated from Lauder Business School in 2019 with a Bachelors in International Business Administration. He recently updated us on his career path, and we are proud to share his accomplishments. Here is his story in his own words:
"The most exciting aspect of the contemporary business world is that it offers global opportunities to work and develop professionally. It grants young professionals the ability to find jobs in vibrant and unique locations. Without the network of academic and social support from LBS, I wouldn't have had the impetus to put myself forward with confidence, and to apply for jobs in large international corporations.
Several months after graduating, I obtained the position of sourcing manager at Citibank, in Budapest. From there, my career path led me to Barcelona, for my current position as AI/MI Siri Analyst at Apple. The transferable skills learned through studying at LBS positively impacted my career path and skyrocketed my chances. LBS challenged me intellectually and helped me develop the critical thinking skills I use to find creative solutions to daily challenges.
I will never forget my time at LBS and all the people that shaped me into the professional I have become. The best memory I have from LBS is the graduation ceremony, where we met the American Ambassador in Austria. All in all, my time at LBS proved an unforgettable experience that forged life-long friendships and endowed me with the skills I need to succeed."
Omer's advice for current students is "network, network, network to maximize your chances after graduation."
We are always proud of our alumni achievements and the contributions they make to their fields and communities.