We are proud to announce the LBS Working Paper No. 10 – "A participative study to identify a suitable location for an artwork in public urban space" by our Senior Lecturer Dr. Verena Grubmüller-Régent.
This participative study was conducted in the frame of the "Empirical Research Methods" class in the Master program International Management and Leadership at Lauder Business School, based on a cooperation with Social City Wien. Students were asked to research a location for the artwork "PeaceBell" within the public urban space of Vienna, which they did following a sequential mixed-methods research design based on qualitative expert interviews and an online survey with wider parts of the Viennese population.
The "PeaceBell" is an artwork by peace activist, artist and musician Michael Patrick Kelly that is made of melted war materials. Originally, the artist used this artwork to accompany his pop/rock-concerts. Meanwhile, besides Vienna, several cities in Germany have received their own editions of the PeaceBell, primarily financed via crowdfunding. The PeaceBell in Vienna was the first to be located in a public space that, in contrast to placing it in a museum, raises new implications on how the artwork is perceived and also affects the meaning of that selected location, which the conducted study took into consideration. Moreover, the peace-educative nature of the PeaceBell was investigated. Suggestions for potential collaboration in the area of political and peace education were made throughout the interviews. Partly, these are now being followed up in an ongoing "Student Consultancy Project" with the German ArtStar Verlag, manager of the artwork.
The LBS Working Paper Series "LBS Working Papers" aims at presenting applied research completed by LBS faculty, outstanding graduates and partners. Read more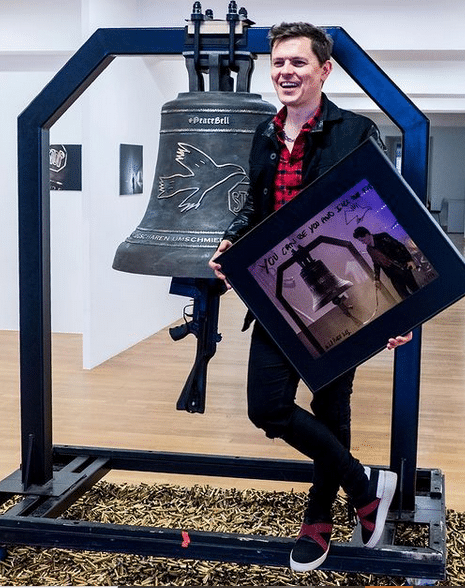 M. P. Kelly in front of PeaceBell for Vienna
© ArtStar Verlag