We are glad to report that the quality of our bachelor and master education programs stands out in international comparison. Our students have recently completed worldwide acknowledged, unbiased tests in business education and scored better than their peers from other international business programs.
A cornerstone of the mission statement of the Lauder Business School is to provide state-of-the-art education which allows our graduates to have a clear competitive advantage at the end. Besides our favorable alumni employment statistics, we are consciously implementing measures to constantly improve the quality of our education. We were recently accepted as a member by the renowned accreditation agency: the ACBSP, which is a crucial milestone towards achieving the ultimate goal within a year: the full ACBSP accreditation. This requires that we provide an unbiased and objective measure about the quality of our education.
"Furthermore, a key step in this process is that we measure achieving the learning outcomes in each and every module in our programs under the umbrella of so-called capstone courses. In addition to the aforementioned internal assessment, in order to measure where we stand compared with the top business schools across the world, we conducted internationally justified and unbiased tests among our students for the first time in 2019." – added Prof. (FH) Mag. Julius Dem, MBA, the Director of BA Studies.
Our bachelor students in the International Business Administration program filled in the ETS® Major Field Test for Bachelor's Degree in Business. They answered questions in accounting, economics, management, quantitative business analysis, finance, marketing, information systems and the legal and social environment with overwhelming success, achieving 161.2 points on average. This result is by far above the average and it puts LBS in the top third tier of business schools when it comes to comparisons with renowned international business schools.
Furthermore, our master students filled in the designated academic tests issued by Peregrine Academic Services. Students enrolled in the Banking, Finance and Compliance (BFC) master program answered questions in finance, economics, quantitative research techniques, business integration and strategic management achieving a clear double-digit lead in results compared to the non-US universities and also a clear advantage with respect to the European or worldwide average.

Similarly, students enrolled in the International Management and Leadership master program answered questions in management (operations, HR, organizational behavior), business leadership, marketing, global dimensions of business, business integration and strategic management with widespread acclaim and identically to the other programs – with excellent results.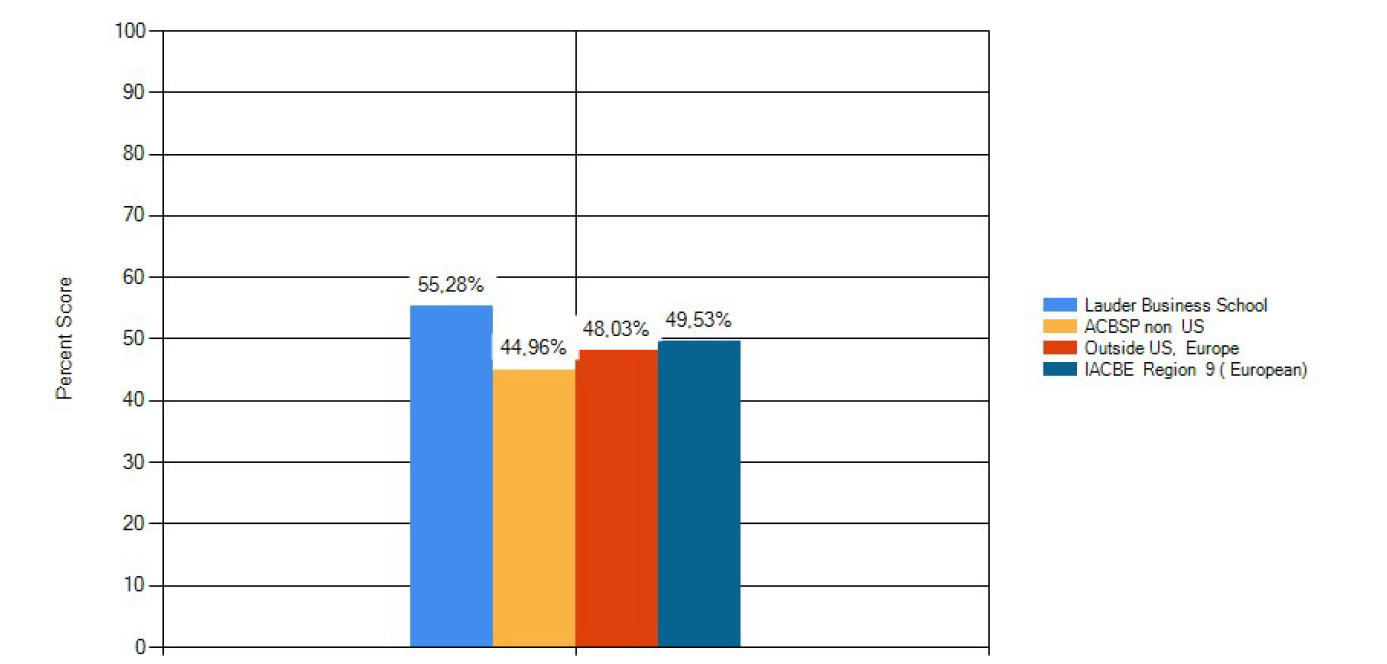 Results of the BFC cohorts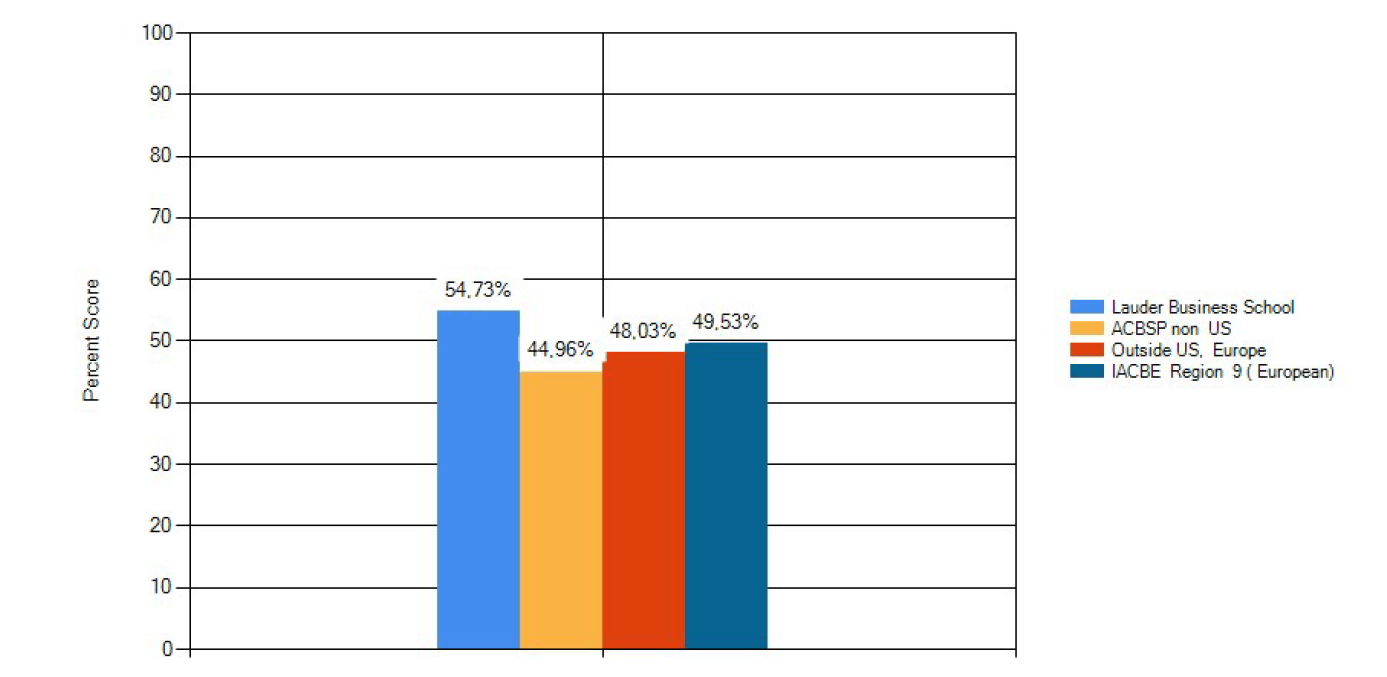 Results of the IML cohorts
"The results in both programs clearly show that LBS is by far above the average, putting us in the forefront of business education – whether we compare our results to top ACBSP-accredited institutions in Europe or worldwide." – concluded Prof. (FH) Dr. Tamás Csermely, MSc., the Director of MA Studies. Constant improvement is the flagship philosophy of LBS, the latter master program has just recently been refocused and will start with a refurbished, cutting-edge curriculum as Strategic Finance and Business Analytics as of the academic year 2019/2020.
Congratulations to our students and faculty on their top performance throughout the years!