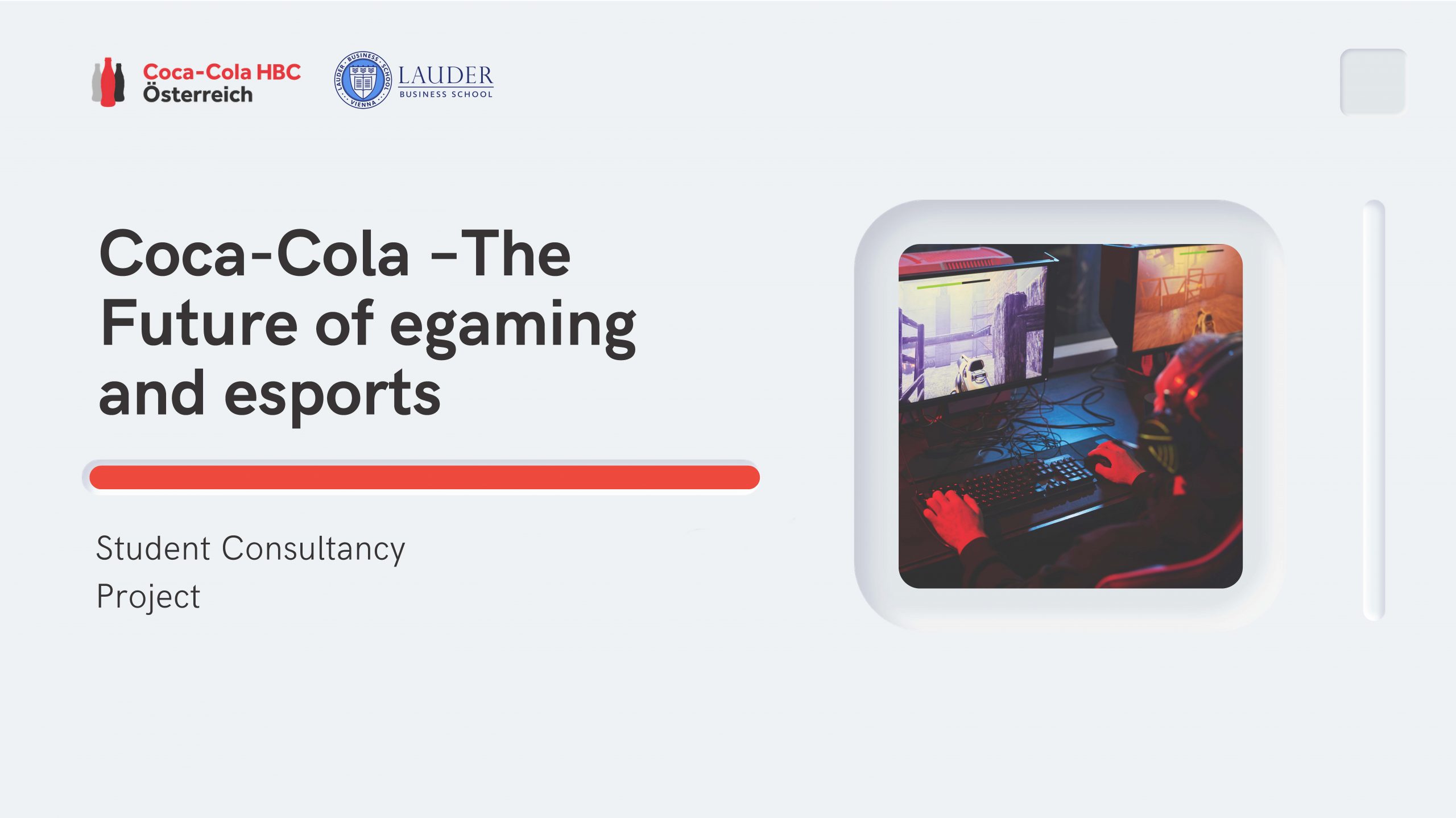 On April 30, International Management & Leadership (IML) students delivered the final presentation and report of this year's Student Consultancy Project with Coca-Cola Austria. The project was to analyze the current state of the eGaming and eSports industries and to recommend potential strategies and action plans for the Coca-Cola Marketing Team.
In an 8-month project the students divided the work into 3 stages: International & National Competitor Analyses, Lessons Learned & Expectations, and Ideas for the Future of eGaming and eSports. Following constant feedback from the sponsors and project supervisor, the team members discovered relevant industry insights based on which compelling ideas emerged that were eventually suggested to the Marketing Team of Coca-Cola Austria.
LBS Project Team Leader Norman Hankey, reflected on the experience:
We enjoyed the challenge of producing results for such an established organization like Coca-Cola. We were able to open up as a group and stretch the limits of our imagination, while also grounding those thoughts in justified research. We enjoyed the experience of taking an idea and transforming it over many months into a dignified report and presentation. We loved being consultants for 8 months! The lessons we have learnt are lessons we will take into the workforce upon graduation.
We congratulate the team on the successful completion of the project and we look forward to many more fruitful collaborations with Coca-Cola in the future!