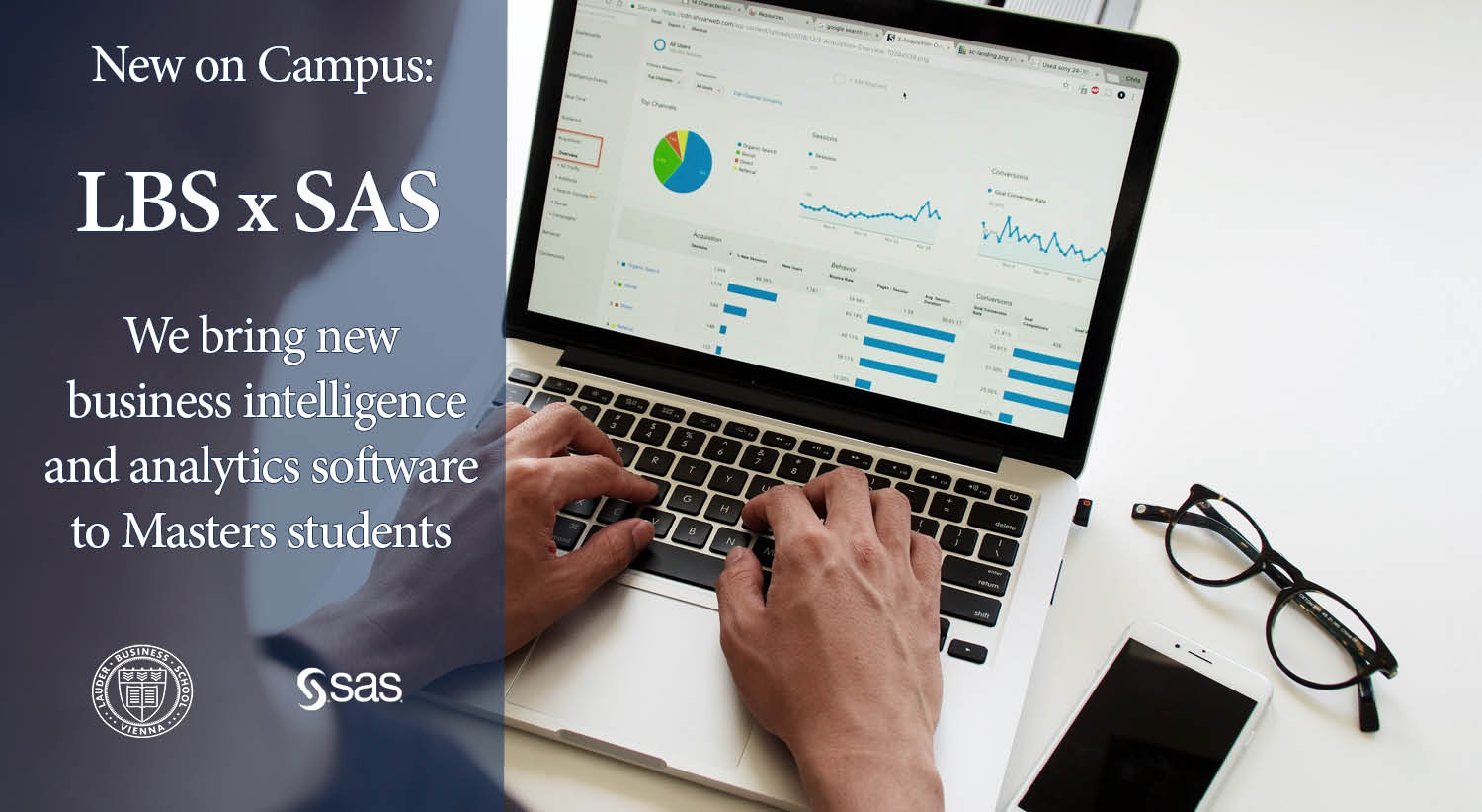 The partnership between Lauder Business School and SAS comes as a result of our increasing efforts to expose the LBS master students to the latest, leading-edge educational resources that would differentiate them from their peers in their selected careers and give them a distinctive advantage in the job market.
It´s common knowledge that nowadays, data is the most prized and sought-after asset, and data analytics is something every business professional should know. To enable our Strategic Finance and Business Analytics (SFBA) students to learn to use the latest big data analytics tools, Lauder Business School partnered with SAS to bring market-leading business intelligence and data analytics software on campus.
SAS has over 40 years of experience in helping businesses analyse their data through innovative analytics through products like SAS Customer Intelligence 360, SAS Detection and Investigation, SAS Model Manager, SAS Visual Analytics, SAS Visual Data Mining & Machine learning and their latest, SAS Viya.
From now on, SFBA students will have the opportunity to learn cutting-edge data-science skills using the SAS Visual Analytics module as part of their FinTechs: Data Science and Digital Trends course taught by Prof. (FH) Mag. Dr. Donald Baillie. Students will learn how to structure and interpret data, create dashboards and reports, and set-up clear action points.
Furthermore, students will get to hone their analytical and coding skills through the SAS Viya for Learners. The software supports the entire analytics life cycle – from data, to discovery, to deployment and will give students the chance to develop their code writing abilities as they will be able to code in SAS, Python or R. SAS Skill Builder for Students, a library of free resources will also be available for our student. This will grant access to free online courses, prep for exams, special discounts for certifications, and insights into how SAS is used in the industries that spark their interest. At the end of the year, all interested students will also have the possibility to obtain a SAS certification.
We would like to thanks SAS for this opportunity and we look forward to expanding our cooperation in the future.