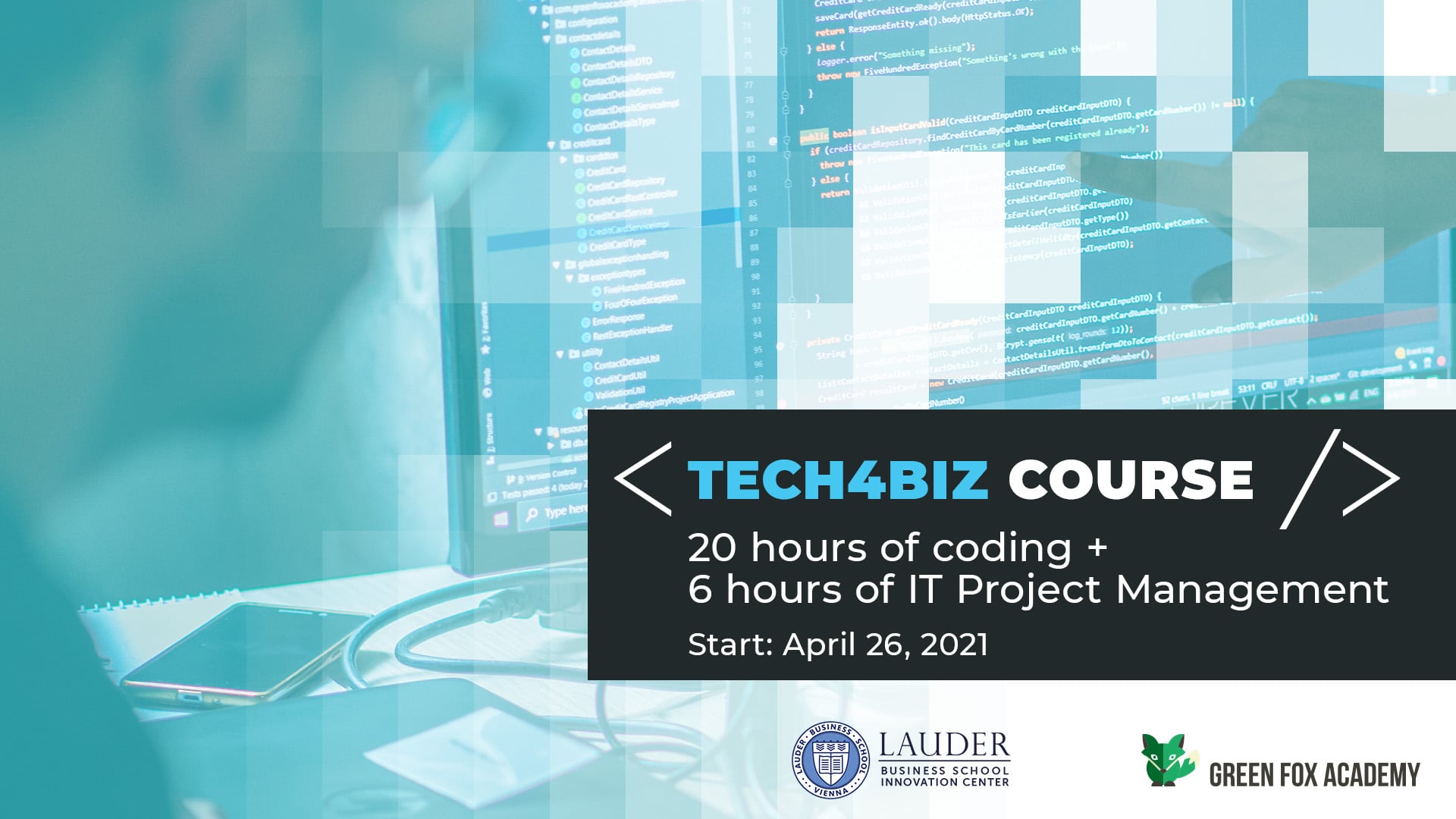 LBS Innovation Center is pleased to announce our latest project with Green Fox Academy, a super-intensive, impact-driven coding boot-camp with the mission to help motivated business professionals build a career in IT.
Our joint experience in business and IT education was merged to develop a tailored solution for business professionals willing to advance the skills necessary to run tech-related projects more effectively.
Our intensive Tech4Biz course consists of 2 parts over 3 weeks:
20 hours of coding (covering HTML, CSS, basics of JavaScript, Git, deployment, process automation)
6 hours of IT project management (basics of IT PM, budgeting process of IT projects, glimpse into agile & SCRUM)
The course will be online due to Covid-19 restrictions and will be held by our experienced lecturers focusing on hands-on approach and real-life scenarios.
How Does This Course Help You Level Up Your Business?
After course completion, you will be able to make more informed decisions with raised tech awareness, you will collaborate better with your IT team and lead strategic discussions about key IT decisions, as well as facilitate the digitization of your business with a holistic understanding of tech trends.
Free Webinar: TECH UP YOUR BUSINESS!
Get a glimpse of what you can expect in the upcoming course by participating in our webinar TECH UP YOUR BUSINESS! on March 17, 17:00 – 20:00. Meet leading business professionals in a roundtable discussing the latest tech topics and what skills business professionals now need to develop and to stay competitive. In continuation, participate in a free 2-hour coding workshop to get first impressions of basic programming and write your first code lines.