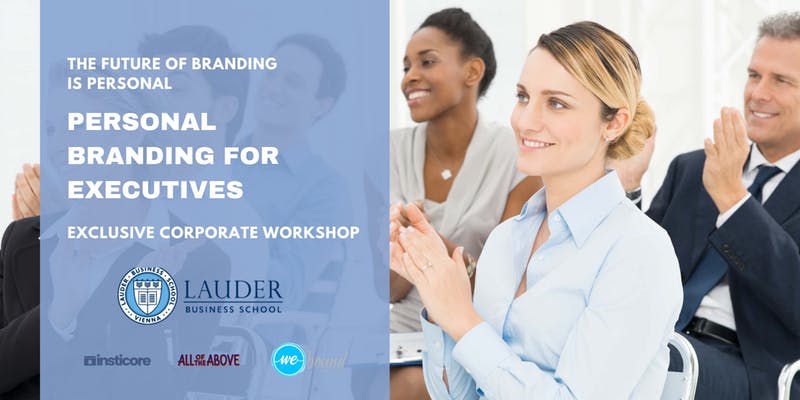 In 2019, the future of branding is personal. Personal stories, not facts and figures, resonate with people.
We are pleased to announce that an exclusive corporate workshop on the topic of "Personal Branding for Executives" will take place June 6, from 10:00-18:00 at Lauder Business School. Organized by All of the Above and weBOUND, the workshop is targeted to corporate executives, business owners, employees and everyone who wants to invest in their personal brand and long-term career.
Why invest in personal branding?
Investing in your personal brand helps you:
share your ideas with the world, grow your audience and your influence
better position yourself among other board members or stakeholders within your company
attract employees and connect with partners, clients, and a broad audience
establish yourself as a thought-leader beyond the job you currently hold
This exclusive workshop is helmed by Rebecca Vogels – a renowned brand consultant and Silicon Valley expert – and Bettina Wittmann – an international digital marketing strategist and social media agency owner. They understand what it takes to create a personal brand in 2019. With cutting-edge brand strategies and social media insights, they will not only help you grow your personal brand but transform your career. Moreover, Moish Raanan from Insticore, an experienced growth expert with an extensive IT background, will be the guest speaker and show you how personal branding can grow your business as a whole.
More details on the workshop and the tickets can be found here.
Now is the time to learn how to leverage and shape your personal brand for long-term success!