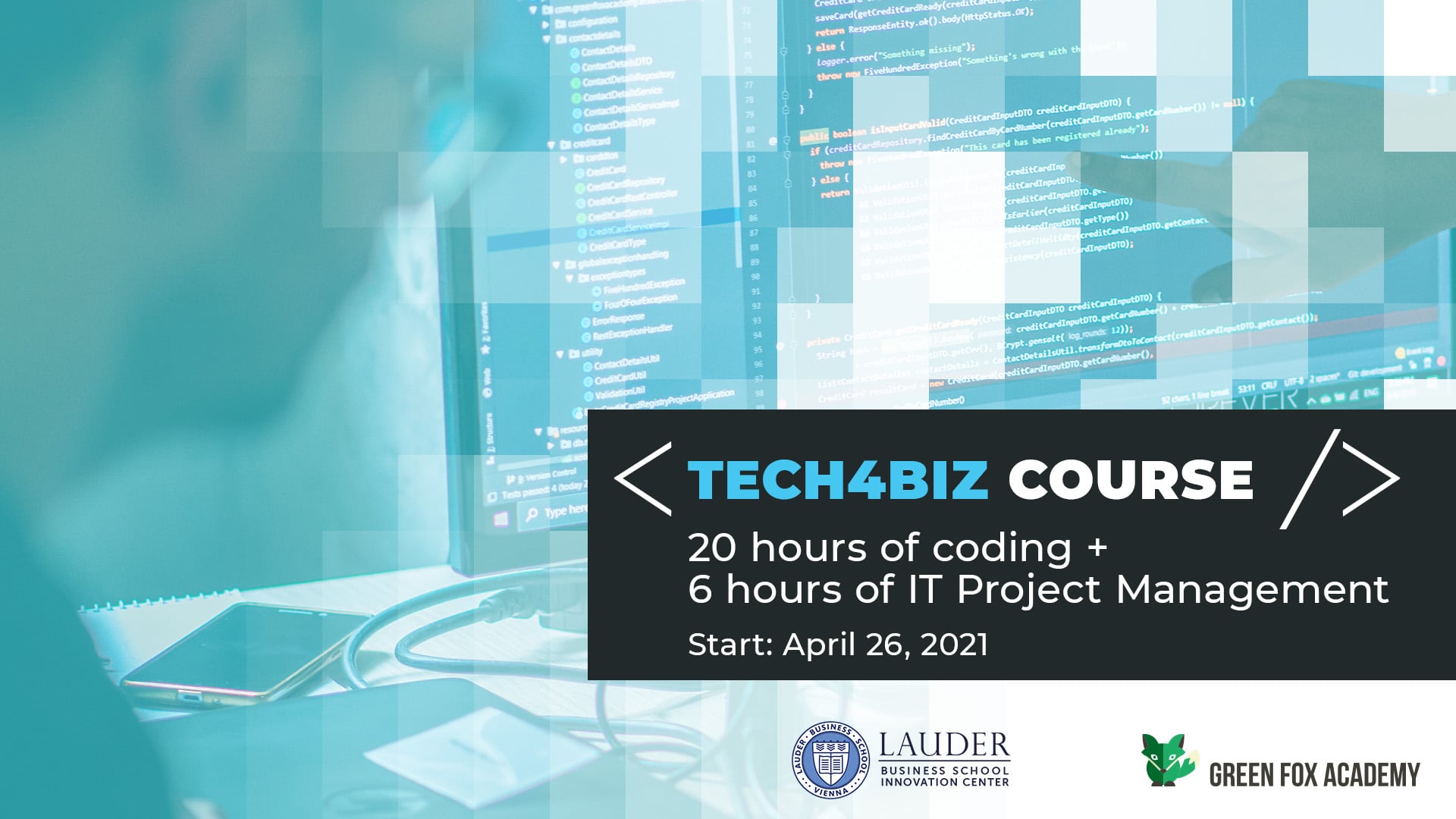 On March 17 we were happy to co-host the Tech Up Your Business webinar together with Green Fox Academy live on Facebook and Zoom. Our renowned speakers from Microsoft, SAS and Emarsys discussed the importance of tech skills for business professionals in various industries, as well as achieving a certain level of familiarity with contemporary technologies to succeed in the business world of today.
"Everyone these days needs to know something about the technological aspect. But you don't have to become an expert. You have to demystify this for yourself and to have meaningful conversations with your tech team, and be able to make decisions," as the SAS Head of Risk for DACH Donald Baillie and Péter Langmár, Co-Founder of Green Fox Academy, argued. In continuation Gabriella Csanak, Director, Marketing & Business Operations at Microsoft Hungary emphasized that for business leaders it is crucial these days to have tech skills: "Business decision makers have to have a high level of knowledge of technology, so that when they sit down with the IT department, they have a good understanding of what they talk about."
At the outset of the discussion, our speakers introduced leading technologies that are transforming businesses, such as Big Data, AI and Cloud related technologies. "The speed and volume was unimaginable only 5 or 10 years ago. AI can do what we humans can't. It can scan through an unimaginable size of data in a fraction of time and can suggest insights that can be judged by humans and experts on the topic.", as Gabriella Csanak pointed out. And as every kind of business becomes more and more technology-driven, people need to pick up tech skills to succeed as a business person, emphasized Péter Langmár.
Another aspect that was raised was the human aspect of tech in business. People Director, R&D, at Emarsys Ágota Bíró gave an example of the use of Big Data in HR decision making, but ultimately argued that it is building the culture that allows innovation as well as leadership skills of utmost importance, and not just hiring the most tech-savvy people, "Until robots take over, we still need to cope with each other in a real human setting and build organizational culture that is driving businesses to be able to deal with tech."
Summarizing what are the benefits of short and intensive courses, such as the 26-hour Tech4Biz course covering coding and scrum, our speakers agreed that they give a good overview of the topic and inspire students into further learning. Participants can discover areas they are more drawn to, and deep-dive into them later.
The webinar finished off with an interactive part addressing audience's questions and a coding workshop, where participants tried out coding hands-on by building a webpage in Visual Studio Code.
As a deeper dive into coding and scrum, we have an upcoming Tech4Biz course starting April 26 – register now and benefit from an early bookers discount!