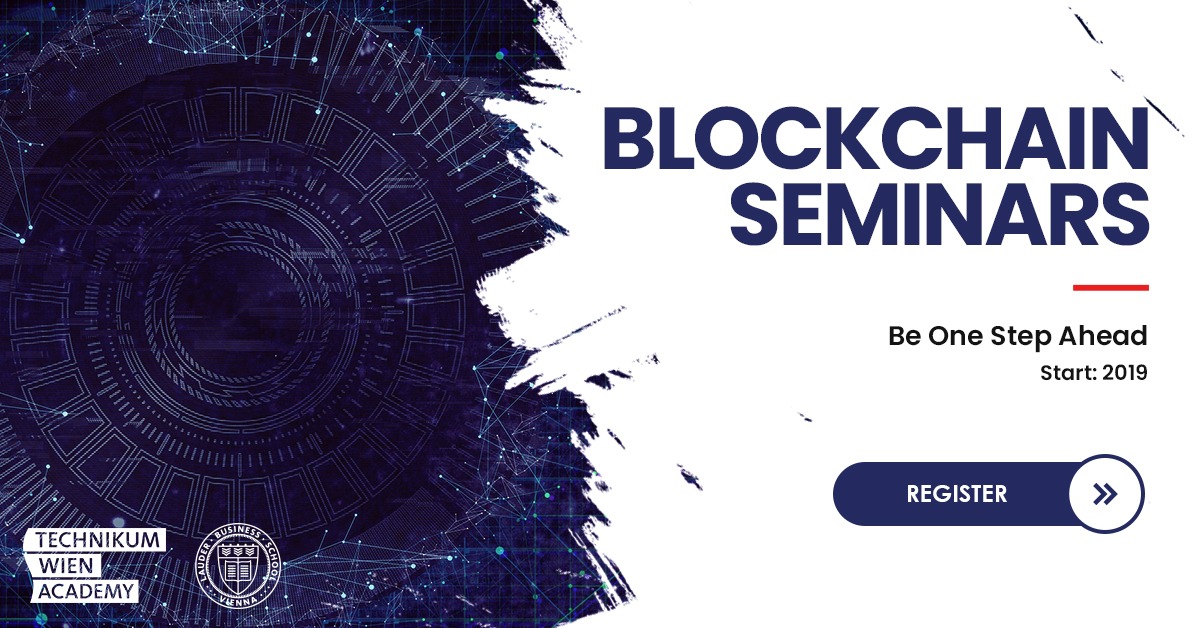 Whether you are a technical person, a business individual or simply interested in future technologies and the latest trends, our program gives you expert insights into this vibrant field and guides your path to becoming a Blockchain professional.
Blockchain is one of the key technologies that can radically change our economy and society as a result of digitization. It is still at an experimental stage, but advances in technological evolution are increasingly demonstrating the disruptive potential of blockchain. It paves the way for a networked world in which people and machines not only exchange information, but can work together beyond today's usual boundaries of trust. These groundbreaking changes will affect us as individuals as well as the way we operate businesses.
Lauder Business School and Technikum Wien Academy integrated their two academic environments to streamline a complete blockchain education program in Vienna. The experience and status of Technikum Wien Academy as a top-provider of technical education in Austria and the business and economic background of Lauder Business School, allow us to carry out a complete, in-depth blockchain education for those interested in becoming experts in this new technology.
Our shared program delivers practical seminars covering business and technical aspects of blockchain technology, as well as a series of seminars covering practical applications in selected industry fields. The unique feature of this joint program is that participants can combine a number of seminars and upon completion become professionals in the field.
The complete blockchain program, starting in October 2019, has a clear vision. "To bring the future to Austria and to equip the workforce with the skills demanded for professions for which we don't yet even have the job titles", as LBS Executive Director Alexander Zirkler explains. "While blockchain brings endless possibilities, there are challenges that tag along as well. What differentiates our joint program is that we aim to provide blockchain education in which responsibility is a priority. This is achieved through the rigorous selection of our lecturers and experts, as well as the selection of content for our curriculum."
We invite you to join us on this journey of blockchain discovery and to learn about the technology around it, the trading and investing opportunities within it, and the plethora of possibilities it provides.
For an overview of courses, timetables and fees, please refer to the LBS FutureRoom section.
Program Overview
Energy & Utilities
Healthcare
Supply Chain & Manufacturing
Banking & Insurance
Legal & Taxation
I am sure blockchain will create new business opportunities but also attractive job opportunities in the future. Entering this area today makes you an early adopter. Use the time to learn! Profound education could become your strategic advantage over the early majority.