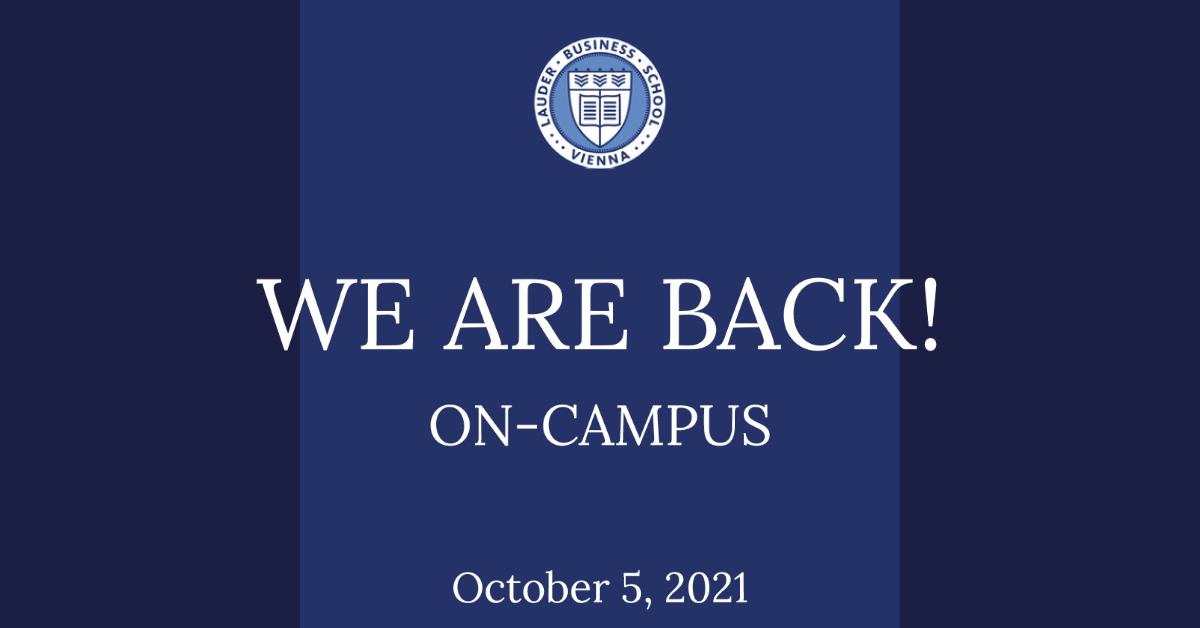 Dear Students, dear Colleagues,
As the new semester starts soon, we would like to inform you about the necessary measures (as of August 24, depending on the legal restrictions in Austria) that have to be taken.
The safety of our lecturers, staff and students is of our utmost concern. Therefore, the following measures will be taken (subject to change in case the legal requirements in Austria are amended):
As of September 15, 2021 (start of the retakes), entry restrictions to LBS will be imposed. Your entry cards will not open the external door until it is activated accordingly. These entry cards will be activated upon presenting your vaccination certificates proving that you are fully vaccinated (i.e. 14 days after the 1st Johnson & Johnson vaccine, all other vaccines: 14 days after the 2nd dose). National vaccination certificates obtained abroad will be accepted if translated by a certified court translator. For the time being, no further measures will be required if you are fully vaccinated. Notwithstanding, please make sure to follow the news regarding the requirements for your booster (3rd shot must be taken within 9 months after the 2nd shot, according to the current legislation/recommendation)!
We highly recommend to get vaccinated as soon as possible!
To protect all persons who are not vaccinated yet, until their full immunization, the following measures must be adhered to by people who are not vaccinated:
A certificate showing a negative result of an official Austrian PCR test (at your own cost) that is not older than 48 hours has to be shown each and every time you enter LBS premises. Your cards will open all internal doors, regardless.
You have to wear FFP2 masks at all times (corridors, classrooms, during classes, etc.) on the premises of LBS.
We would like to point out that this procedure was noticed as a benchmark procedure by the Federal Ministry of Science, Education and Research and the Austrian Student Union (ÖH).
For more information, please read the letter from the Federal Ministry of Science, Education and Research.
We are looking forward to a safe and successful semester!
"Stay positive, test negative, get/remain vaccinated!"
Kindest regards,
Tamás Csermely and Julius Dem
Directors of Studies