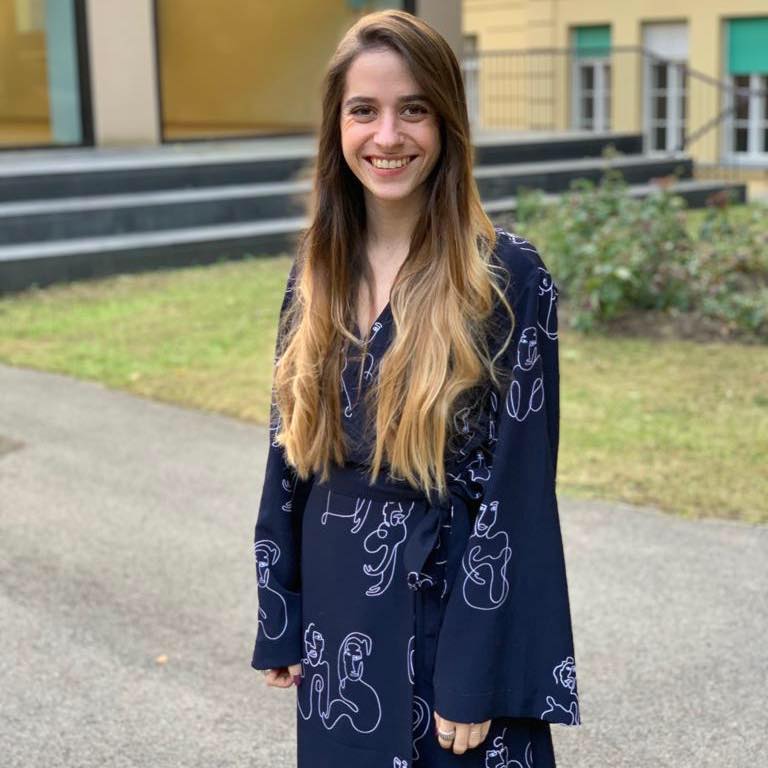 PAZ BARSKY
Google
Associate Account Strategist
At LBS, I learned how to communicate and understand people from many different cultural backgrounds, which gave me a great kick-start to approach international companies and begin my journey there. To add on that, after graduating my professional knowledge covered many areas, so I felt that people could ask me about anything, ranging from AI, marketing, finance, Chinese etc., and that I can join any business discussion.
 Developing this global state of mind would be your X-factor in your next workplace and job interview, but also a forever sweet memory of the best years of your life.
My advice for future LBS graduates:
Work hard- dream harder!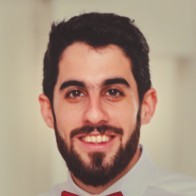 OMER HALAWANI
Apple
AI/ML Siri Analyst
The most exciting aspect of the contemporary business world is that it offers global opportunities to work and develop professionally. It grants young professionals the ability to find jobs in vibrant and unique locations. Without the network of academic and social support from LBS, I wouldn't have had the impetus to put myself forward with confidence, and to apply for jobs in large international corporations.
Several months after graduating, I obtained the position of sourcing manager at Citibank, in Budapest. From there, my career path led me to Barcelona, for my current position as AI/MI Siri Analyst at Apple. The transferable skills learned through studying at LBS positively impacted my career path and skyrocketed my chances. LBS challenged me intellectually and helped me develop the critical thinking skills I use to find creative solutions to daily challenges.
I will never forget my time at LBS and all the people that shaped me into the professional I have become. The best memory I have from LBS is the graduation ceremony, where we met the American Ambassador in Austria. All in all, my time at LBS proved an unforgettable experience that forged life-long friendships and endowed me with the skills I need to succeed.
My advice for future LBS graduates:
Network, network, network to maximize your chances after graduation.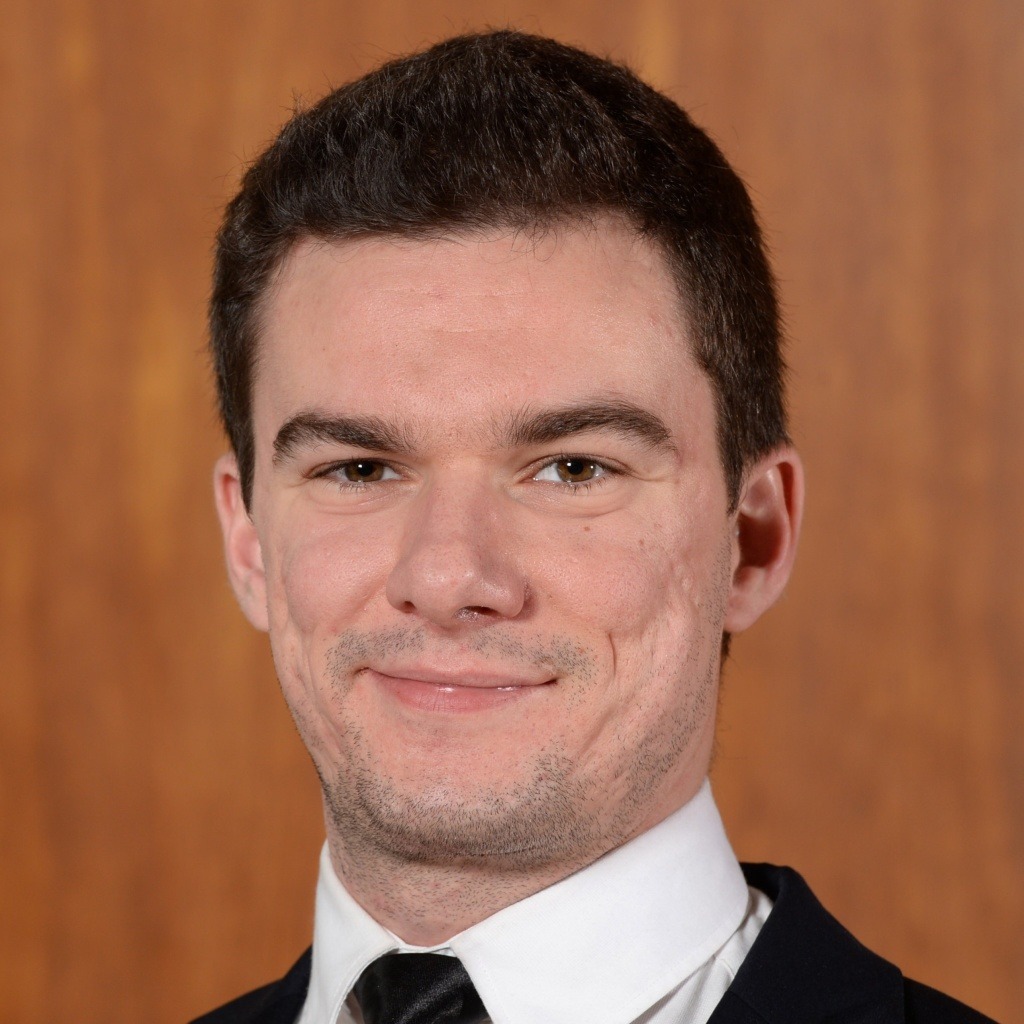 ALEX MELAMED
Microsoft
Azure Direct Product Marketing Manager
At Lauder Business School is where I learned my business ABC's and where I laid the first cornerstones of building my professional network. One of the best memories from studying there would have to be the classes with Prof. Christian Mehlich and the mentorship conversations with him outside the classroom. Actually, my first ever internship in general management, which evolved into my first ever job – as business development & strategy specialist at a public blue chip – all happened because of the relationship and trust I built with my LBS mentor. Without learning the fundamentals in finance to make the right impression to get that mentorship in the first place, none of this would have happened.
My advice for future LBS graduates:
Actions have consequences, no matter what you think at the time. Integrity always beats gains in the long run. And EQ always, always trumps IQ in the long run.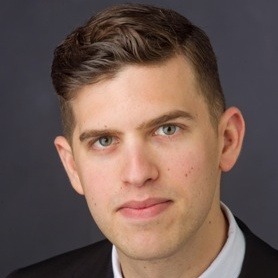 TOM GILADY
IBM
Managing Consultant
I would describe my LBS experience as a truly international journey. Some of the best memories I have is the time spent on campus, practical exercises in classes and the possibility to get to know a variety of cultures in Vienna. Apart from that, I can say that a great advantage of studying at LBS is the proximity to the market through lecturers from the business world, combined with lecturers with strong academic backgrounds. For example in my case, the company I interned in as a part of my practical semester offered me a permanent position at the end of that semester. That job was the trigger of my career! Currently, I am working at IBM as a business consultant and in my daily operations I have the opportunity to apply academic business knowledge. Besides that, I am teaching Principles of Management and Business Administration in the bachelor's program at Lauder Business School. Being an LBS alumnus, it is both an honor and a pleasure to share the knowledge and interact with the next generation who will enter the market in a couple of years.
My advice for future LBS graduates:
Utilize practical business examples during your studies to learn not only the theory, but the way business is conducted. Work hard and experience as many opportunities with a broad spectrum in order to decide your way towards the end of your studies.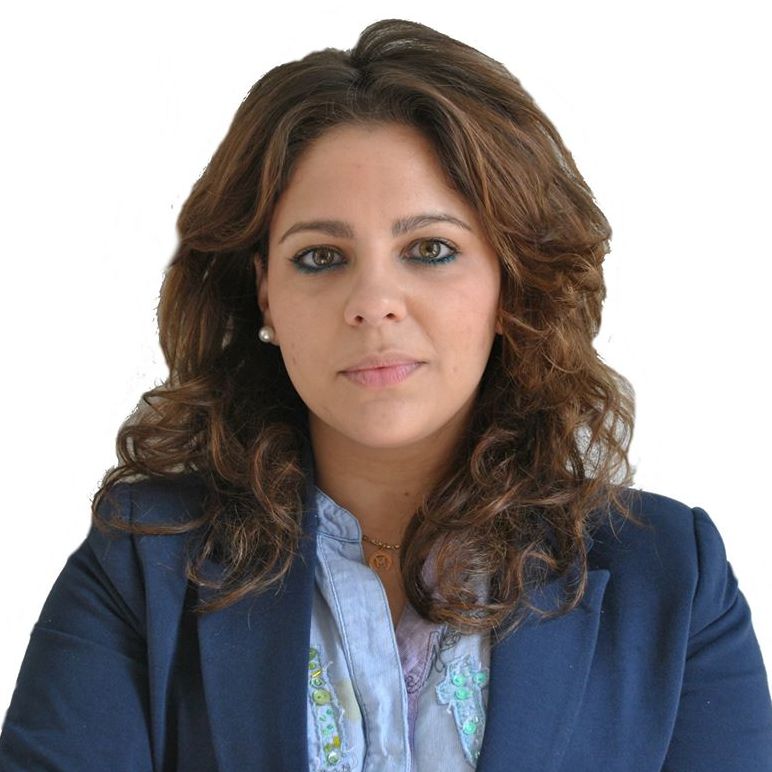 BETTY CHALEGOUA
SACC by EJC
Project Manager
I had 2 great years at LBS while studying for my Master's degree, which contributed equally to my professional and personal development. I gained knowledge that I am using in my present work and friends that became family. My best memories from these 2 years are, when I was working with my classmates on projects. LBS offers a unique experience that puts into practice all the theoretical knowledge we learn in different courses. We had many projects, where we had to team up with our classmates and work on the same topic. This generated a lot of knowledge on the topic we were working on and it created bonding with the team members, as well as true friendships that will last for a lifetime. LBS taught me how to put into action all the knowledge we acquired from our professors and colleagues. Through my studies I've developed my communication, marketing, and project management skills. I have learnt how to deal with different cultures and personalities and my studies helped me trust and develop my project management skills. At the moment, and thanks to LBS, I am living and working in Vienna as project manager of an international project.
My advice for future LBS graduates:
If you intend to live and work in Vienna, learn German, take part in seminars, workshops and different projects, and try to enlarge your social circle as much as possible.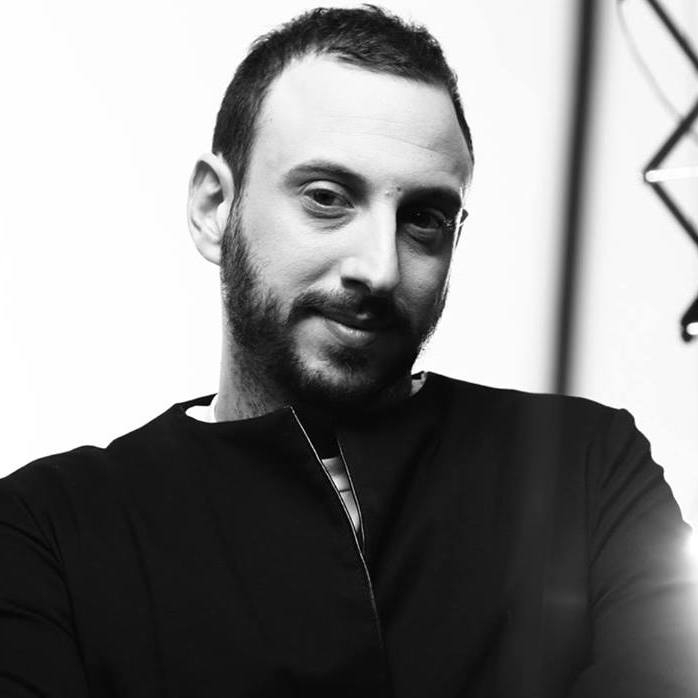 LUKA MARINKOVIC
WhiteCitySoft
Project Manager
I always had a clear picture what I would like to do after formal education. With a clear mindset and direction, shortly after graduation from LBS in 2010, I got my first job. It was also my dream job in the sphere of digital marketing and PR. At the time tech entrepreneurship and tech start-up scene was booming and I found myself growing with the industry as well. Thinking about LBS education 7 years after graduating, I can surely confirm that there had been always a piece of LBS in everything I have done so far. Applying the skills and knowledge acquired at LBS definitely inspired my thinking and influenced many good decisions I made in professional and in personal life as well. With great confidence I can say that LBS helped me become all-rounded professional and develop competencies needed for entrepreneur call, but also in any other type of corporate venture, such as a bank or a tech giant. During studies we had a lot fun in our class. Some key highlights were roleplays, and interactive simulations that helped us put the theory into practice and showed us real case scenarios.
My advice for future LBS graduates:
Discover your passion that moves you on through life. Find the area of interests and be focused on developing necessary skills. This is the time to find your drive that will position you on the market! Be curios and open for new knowledge and take always something good of every class you attend. Be proactive; don't wait for things to happen. There are so many opportunities out there to be grabbed! Stay patient! This is an important asset in any real business.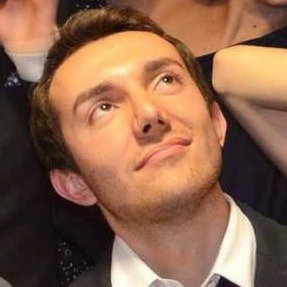 ANDRES FELIPE UPRIMNY
The Reclaimed Flooring Company
Head of Marketing
LBS helped me discover my interpersonal and motivational skills. More than influencing my career path, LBS has re-affirm it. I love management and leadership, and as you can imagine, my years at LBS were very fun. I had many great memories at LBS, but perhaps the most cherished one was the Project from the last semesters. As team leader, I had a great responsibility and I wasn't always sure of what I was doing. But the support of my team and our mentor created the right environment to successfully finish the project. We were not only able to provide real value to our client, but along the way we learned great lessons that will stay with us for the years to come.
My advice for future LBS graduates:
If you are lucky enough to know what you want in life, my advice for you is to capitalize every second of your time at LBS. Now is the time to act, the time to learn, the time to listen, the time to try and fail, the time to steel yourself and the time to pave your way towards happiness.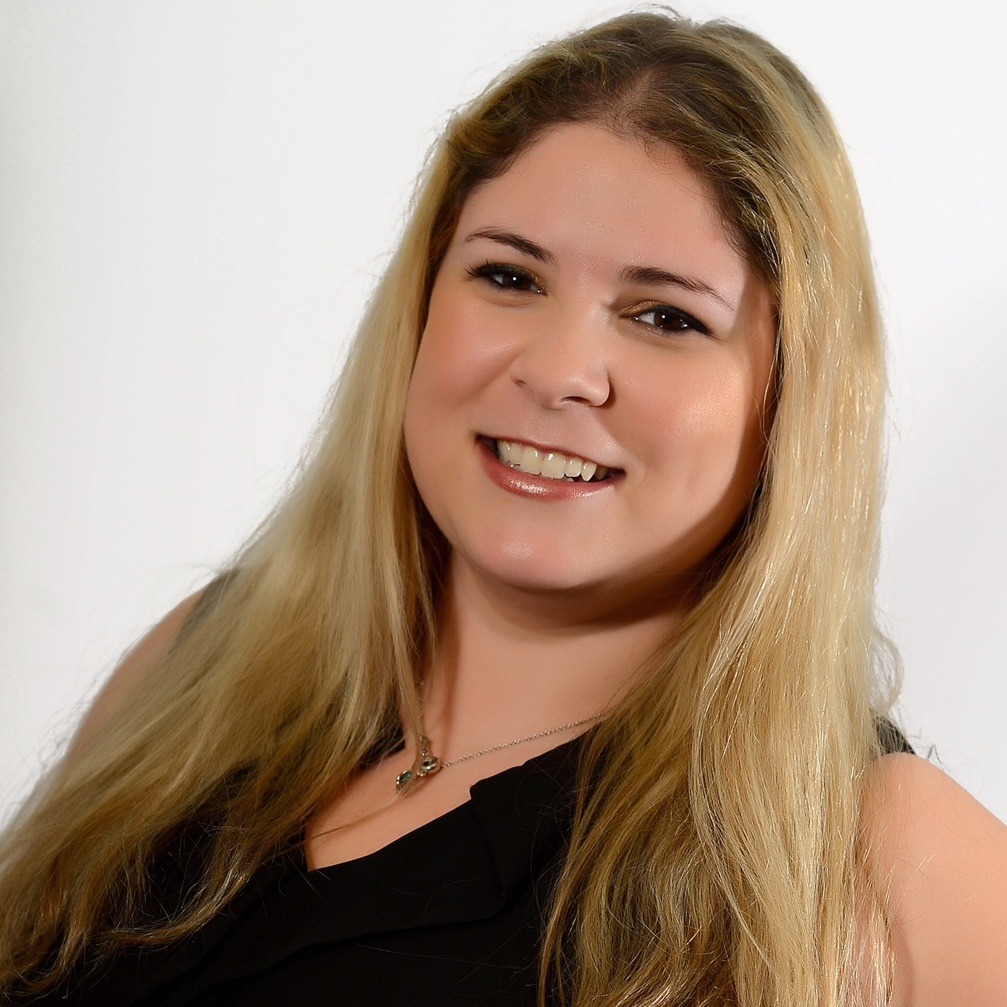 DONNA CHAGAL AKKERBERG
Greenberg Traurig, LLP
Marketing Coordinator
My LBS experience was a unique combination of academic & practical tools put together with a great multicultural, social experience. The time at LBS with friends from around the world was truly magical. LBS provides an opportunity to get in depth knowledge about a wide spectrum of business related topics. Students have the advantage of gaining both theoretical and "on the ground" experience, together with the chance to write a Master's thesis. All that, combined with an excellent international & social environment, provided for an unmatched education opportunity (at one of the most beautiful campuses and cities in the world). In my case, LBS helped fill in missing pieces of the puzzle. I had some relevant background thanks to my BA education, but at LBS I got to learn from amazing professors, and take part in activities which contributed to my practical résumé. LBS allowed me to take part in many challenging projects that were and are very relevant to my current position – marketing coordinator at the Israel office of Greenberg Traurig, the world's 3rd largest law firm. Some of the most noteworthy skills acquired at LBS are my project and team management skills, marketing knowledge and understanding of the finance world. Writing my thesis further developed my research and writing skills, both very relevant at my current position.
My advice for future LBS graduates:
Leverage your experience with unique projects. Implement theoretical tools in a way that gets things done. Emphasize your experience in working in multicultural teams – it's a rare advantage.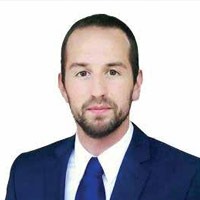 DAVID GRÜNFELD KRÁLÍK
GE Power, Switzerland
Financial Management Program Associate
If you study hard, work hard, and accomplish all you can, that's what counts more than anything. One of the best memories from LBS was being able to easily meet new people facing the same challenges with similar backgrounds and upbringings as me. LBS community (professors, students, and academic staff) has influenced my career path in a way that it has formed and challenged my identity, ability to compete and to get out of my comfort zone. Moreover, LBS provided me with the practical learning approach, developed using-real life case studies. All of that allowed me to look at real business challenges from a CFO/CEO perspective, while being a pragmatic authoritative leader. One of absolutely breath-taking experiences was, for example, that I had the precious opportunity of being taught by Prof. Joel Stern. LBS has provided me with unique tools how to stay competitive in nowadays exhaustingly dynamic world where change is the only permanent thing, which matters. One thing I wanted to take away from this program, in addition to the leadership component, was a better understanding of initiating change in today's uncertain financial markets.
My advice for future LBS graduates:
Nowadays, students are afraid of failure. The prospect of not being successful should not terrify but should motive. The moment when you fail, you should pick yourself up, self-reflect, and move on. Take a reasonable amount of risk with your career choices and decisions in your life in order to achieve and receive a corresponding return for the risk you have taken. Remember that one must be accountable for every single decision.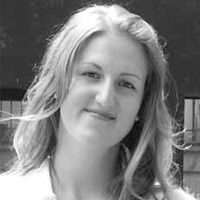 SANDRA PAUSER
University of Vienna
Research and Teaching Assistant
Lauder Business School conduced to the advancement of my career during my Master- and Bachelor studies. This University of Applied Sciences, with English as the language of instruction, provided me with a solid business education with a strong focus on practical application, and core business skills in the areas of International Business Administration and International Management and Leadership. I discovered my passion for Marketing, while studying for courses such as International Marketing, Marketing Research, Marketing I, and Marketing II. In addition, I developed a great interest in the field of empirical research during various related courses such as Scientific Methods and Tools and Research Seminar, and of course during the work on my Master Thesis. LBS was an excellent springboard for my future career and provided me with the knowledge, confidence, and contacts to realize my ambitions. Overall, the LBS faculty, lecturers and students made my studies a very rewarding experience. Hence, I recommend Lauder Business School without any reservation.
My advice for future LBS graduates:
Be open-minded for experiences and new learning, and take the opportunity to study in a unique multicultural environment!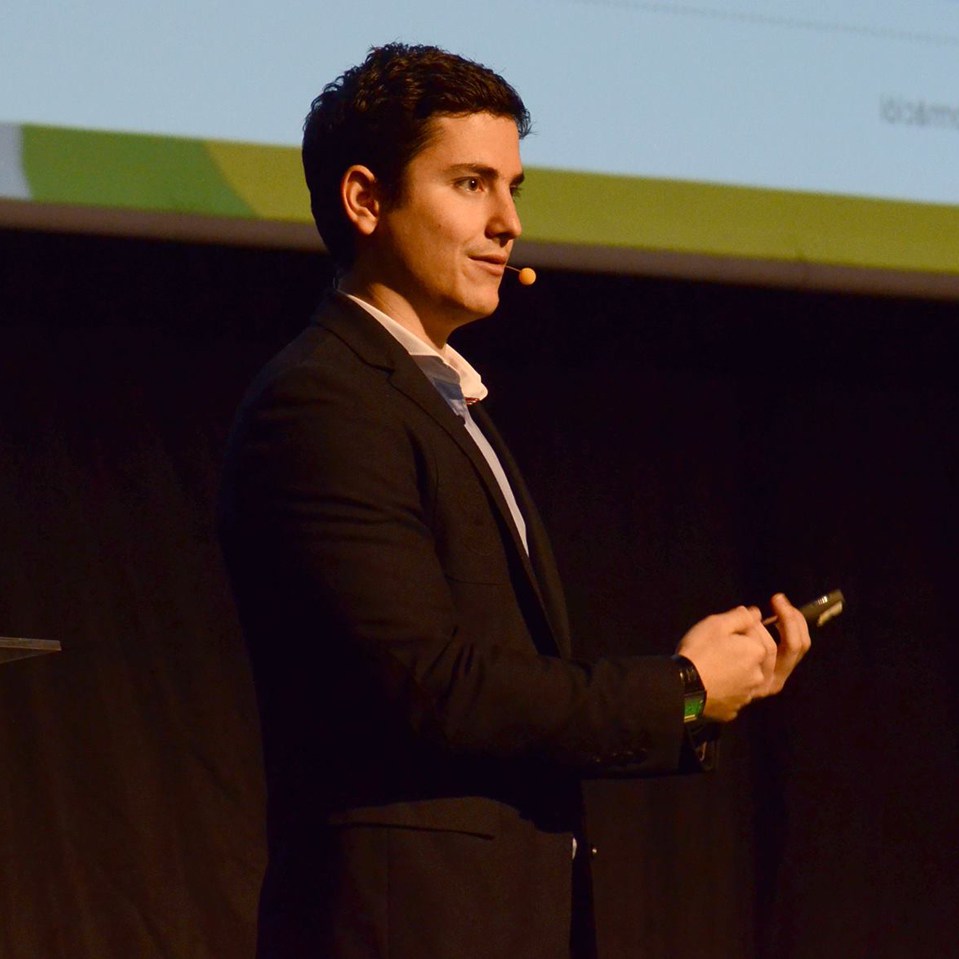 DAVID KOVES
R2G Digital
Founder & CEO
My LBS experience can be described as: great international community, up to date facility, empowering learning programs and lifelong friendships. One of the best memories from studying at LBS is having easy access to both classes and fun activities. While we were required to perform at the highest level by the LBS staff, there was always some time to enjoy life in Vienna and get a taste of the endless possibilities this multi-cultural community had to offer. LBS played a crucial role in developing my view of the world of business. It enabled me to dream big and never stop at any obstacle. This mindset was fundamental to the progression of my career later on.
My advice for future LBS graduates:
Keep it real 🙂 Study hard and make great friends. Don't shy away from any challenges and try to dream big. Nothing is impossible when you try just a little harder. LBS was a great stepping stone for me and enabled me to achieve great heights in my career later on. I'm humbled to say that it all started in LBS!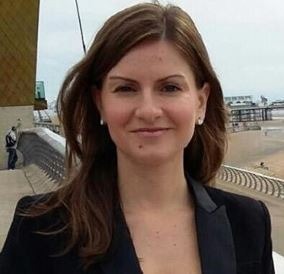 MARINA ROWE
Global LT
Recruiter EMEA
My experience at LBS was great and unique! During my studies of "Intercultural Management and Leadership" I received a profound knowledge in the area of my interest and met long-life friends. LBS had a significant impact on my personal development. There I experienced studying and working in a highly international environment, which ultimately defined my career path.
My advice for future LBS graduates:
As a Recruiter who constantly works with new applicants, I would like to make the following recommendations: Choose a subject/area/industry you would like to focus on and include it in your projects, read books about it and keep an eye on new market trends. Make a record of all your working experience: it can be a volunteer work, an internship, and any community work. Remember that all your professional experience is valuable and can be crucial when you apply for a job. Stay in touch with your supervisors, you will need a reference when you apply for a new position.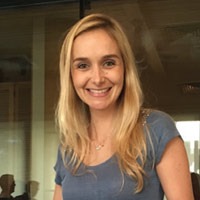 PETRA SASSON
Worthington Industries
Sales Director South America
LBS was definitely the turning point of my life. I was positively confronted with different cultures and a wide variety of class subjects that certainly contributed to where I am today. I learned how to better understand cultural business aspects and use this in my favor to have a successful career path. When I look back and ask myself: would I do it again? My straight answer: YES! I would do it all over again! My many thanks to the LBS team!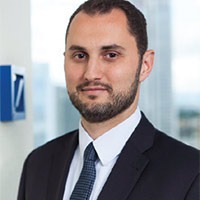 ALEXANDER RUDZEVITCHII
Deutsche Bank AG
Vice President, Wealth Investor Solutions Team
Thanks to LBS I have won friends for life, got closer to my Jewish culture and acquired all the basics for the successful career start in the financial industry.