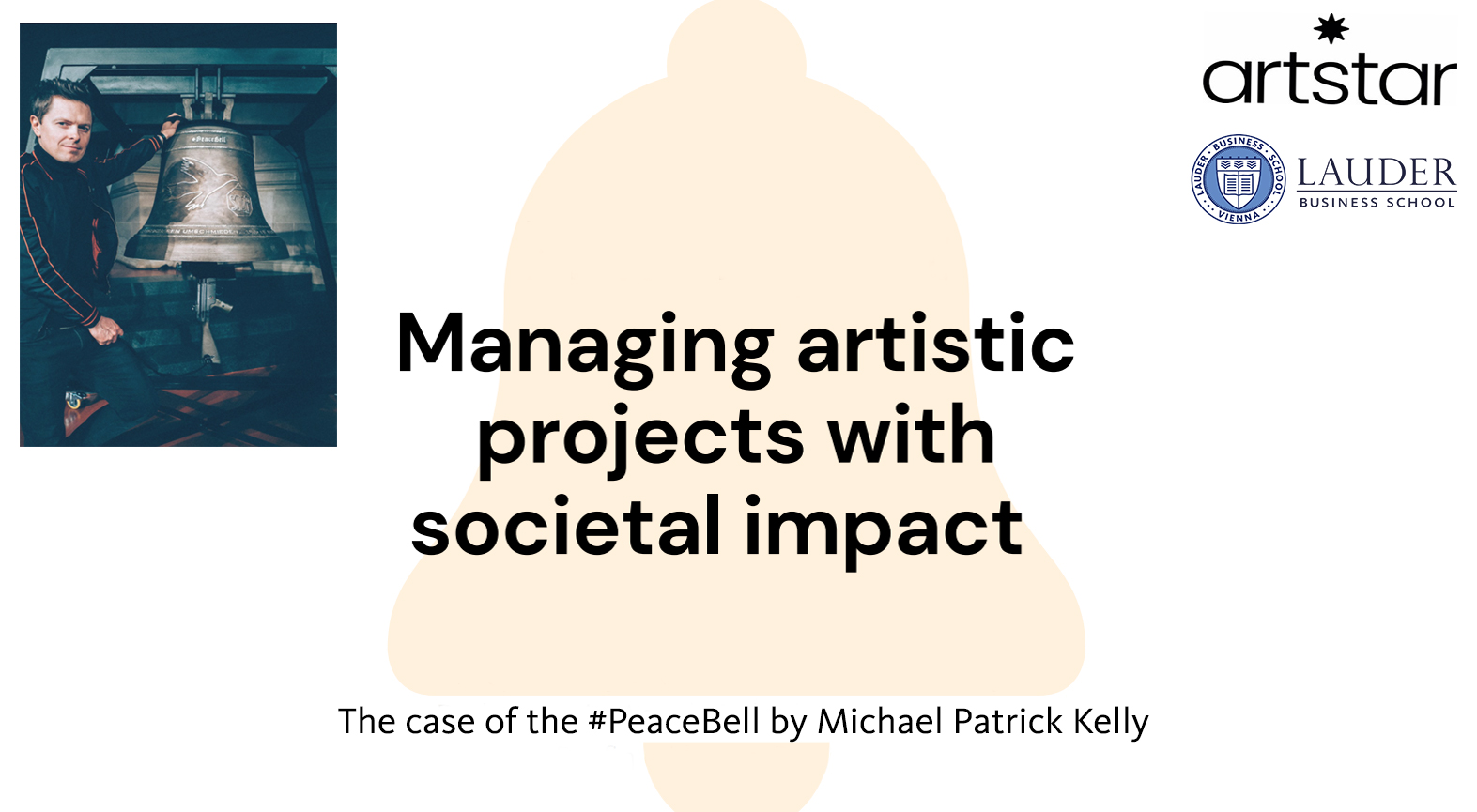 Through the past 9 months, LBS master students consulted the German artstar Verlag in the frame of their Student Consulting Project 2021. With a focus on the artwork #PeaceBell by Michael Patrick Kelly, they worked out strategic directions that allow to maximize the project's societal impact. Moreover, they researched innovative funding concepts, as well as potential strategic partners on national and European level.
In addition, the students came up with their own ideas how to present the artwork #PeaceBell to a young and international target group, which artstar Verlag gladly picked up. One possible idea was raised by the LBS team project manager Oksana Yavorska, who proposed a "rock opera" on the topic of peace.
Regarding the funding concepts, the team researched primarily crowdfunding and NFT (converting art to non-fungible tokens traded on blockchain), as they provide great advantages not only for project financing, but also in marketing of the project.
Some of the results can be viewed in upcoming exhibitions. artstar will release the information whenever new exhibits will be shown!
Image: Michael Patrick Kelly / Copyright: artstar Verlag